Wednesday, July 22, 2009
The Days of My Coming Are Near!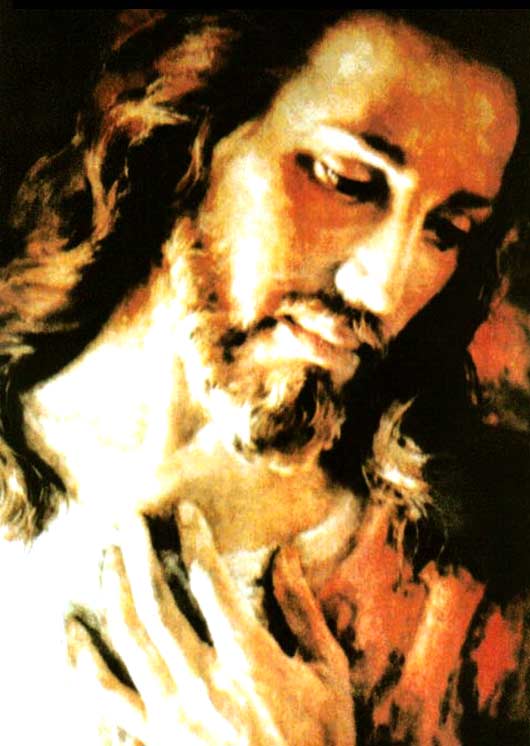 My children, my peace be with you. The days of my coming are near; do not fear my sheep; however hard the trial may be, have confidence in me; know that I will not leave you orphans; my Mother and my Angels will take care of you; for a time I will no longer be with you, but at another time you will see me again and your joy will be greater. I am going to prepare dwellings for you in my New Creation; your purification is necessary so that you may shine as crucibles in my New Heavens and in my New Earth. Remember that sin must die with purification; for in my New Creation only Love, Peace and Communion with the Spirit will inundate you.
My New Creation will be the paradise that will await my faithful people; you will no longer suffer, nor will you have worries; the Glory of God will cover you with its wings and all will be harmony and fullness. Your mortal bodies by the grace of my Spirit will be transformed into spiritual bodies; you will be wise in the Wisdom of God; all my creatures will live in complete communion with the Creator. To die 100 years old, will be to die young; you will no longer be subject to the deterioration of time; for you will live in the will of your Father which is: Love, Life and Fullness. You will call Me and I will let Myself be found by you, I will be your nourishment; the words of the Our Father will be fulfilled and the will of God will be done in the heavens and on earth. All will be joy in the Spirit and I will be with you and among you until the consummation of the centuries. Courage, My people, My Glory awaits you; do not lose heart; the dawn of a new dawn awaits you; remain firm and loyal to Me, and I will not let a single one of your hairs be lost. My Kingdom is near and the gates of my Heavenly Jerusalem await for you, my faithful people. Again I say to you, may my peace be with you and remain with you always. I am your Master and Shepherd.
Jesus the Good Shepherd of all times. Make known my messages, you sheep of my flock.