Monday, December 14, 2009
Invoke Your Guardian Angel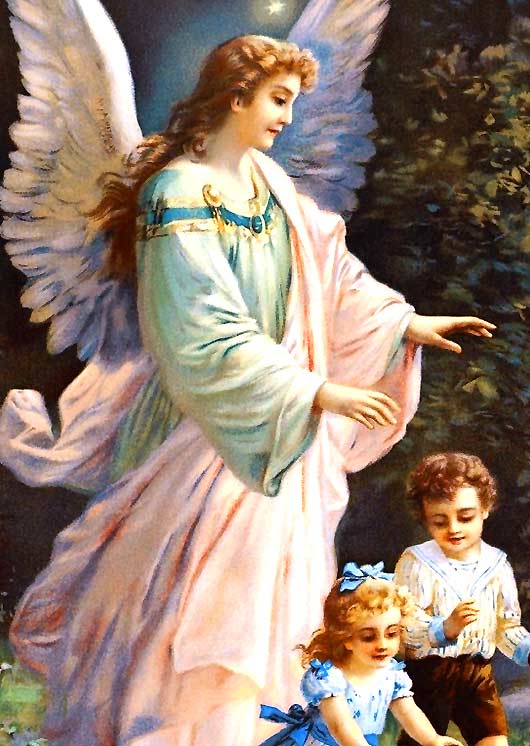 My children, may my peace be with you. My next coming to this world technologized in sin and apostasy draws nearer and nearer. The immense majority of humanity wanders like wandering shadows, without realizing that The hour of my Justice is already knocking at the door; the days, months and years that are still to come, for everything to be fulfilled, will be shorter and shorter. The running of time and the hectic life will not allow many to wake up; and my Justice will come as a flash, as a thief in the night, and it will find many asleep.
Prepare then my faithful flock; fear not, these are days of purification, necessary for your deliverance; be alert and vigilant in your mind, for the attacks on your senses have already begun; you are in the first phase of the attack of my adversary; he will set you against each other; brother will be against brother, father against son, daughter-in-law against mother-in-law, husband against wife, man against man, and it will not be the end but the beginning of pains.
Jealousy, false thoughts, false imaginations, envy and other sins of the flesh, will be the weapons that my adversary will use to rob you of peace. That is why my children; you must be sealing yourselves with my Blood, especially your mind and senses; invoke the presence of your Guardian Angel; he will assist you in your spiritual battles and will play a very important role in your liberation. Do not be foolish and foolish wanting to fight by your own means, without the protection of Heaven; remember that these are spiritual attacks that are only counteracted by prayer, fasting, faith, works and perseverance.
Invoke then the presence of your Guardian Angel; he will fight with you and will not allow the incendiary darts of the evil one to harm you; I give you this prayer of protection to your Guardian Angel; so that you may say it day and night and may remain under his protection. Say thus: "O blessed Angel of my Guardian; I entrust to you the care of my body, soul and spirit; fight with me every force of evil; in the spiritual battle against the enemy of my soul do not forsake me; day and night remain at my side; free my body from revenge, accidents, violence, etc. Protect my mind, senses, thoughts and powers from every incendiary dart and keep my spirit from falling into sin. Take me by the hand and pave the way that leads me to the Glory of God". Amen. I am your Father, Jesus in the Blessed Sacrament, the Good Shepherd of all times. Make my messages known, my children.