Wednesday, January 9, 2013
Urgent Call from Jesus the Good Shepherd to His Flock.
Put Your Trust in Our Two Hearts! Ask Help to My Celestial Armies, and You Will See Fall Down My Adversary and His Host of Evil!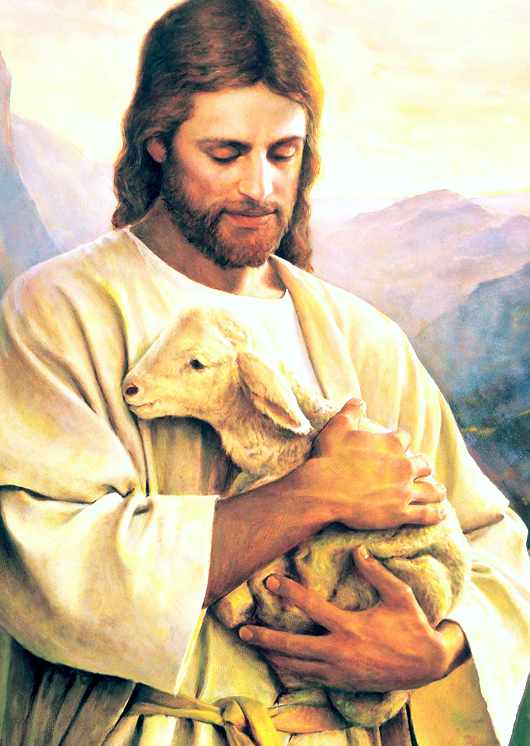 Sheep of my flock, my peace be with you.
Year of great changes for humanity and creation; the beginning of great tribulation that will start my Divine Justice, and it will smooth over the way for my next coming. I tell you, that of your prayers depend these days become shorter; remember that if you remain united to me, nothing will happen you; make prayers your strengthen, consecrate yourselves to Our Two Hearts so those days will be easier to bear, and you will remain in victory.
My children, I announce you that my adversary will intensify his attacks, but do not fear; none of your hairs will lose if you stay in me. My adversary will disperse my sheep and he will put against each other to divide you, will seek by all means to lose the greatest number of souls. For that my flock shall remain united and in prayer; make worldwide chains of prayer with the Holy Rosary of My Mother. Remember that unity makes strength and knock down fortresses. Put your trust in Our Two Hearts! Ask help to my celestial armies, and you will see fall down my adversary and his host of evil!
My chosen nations must be gather, and to form globally forts of prayer, and should serve as support other spiritually weak nations. Already is the time, the time of your freedom is at hand. Form prayers groups of intercession and combat, thus, while some pray and intercede others combat. Do not forget that the Holy Rosary of My Mother is your strength and your shield. Pray the chaplet of my Precious Blood, St Michael's Exorcism given to my servant Leo XIII, the complete Spiritual Armour, the chaplet of The Virgin Mary's Navy and all prayers and chaplets given through my prophets and anointed ones in this latest times. Do not miss to read my Holy Word, pray Psalms; make bless Marian banner, raise it up in your forts of prayers, seal yourself with the power of My Blood and have sacramental as blessed water, salt and oil, just as my disciples did. If you follow these instructions, you will remain in victory.
All prayers, rosaries and chaplets that you pray should be routed to the Triumph of Our Two Hearts; remember that I respect your freewill and everything that I do depends of your prayers here on earth. Forward Militant Army, join to Me, to My Mother and to My Celestial Armies, and together we will defeat my adversary and his evil forces from the face of the earth! Do not forget: The Triumph Belongs to Our Two Hearts! My peace I leave you, my peace I give you! Repent and convert, because the Kingdom of God is near. Jesus, The Good Shepherd, Liberator of His People.
Make known my messages, sheep of my flock.