Sunday, February 3, 2013
Call from Mary, Mystical Rose to Humanity.
Hasten Rebels Little Children, Follow Not in Darkness. Repent and Convert for the Time of Mercy is Coming to an End!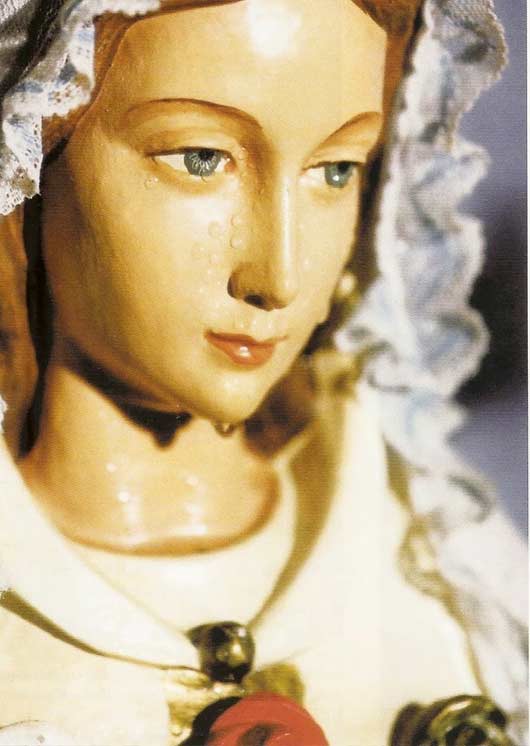 Little children of my heart, that the peace of God be with you all.
The great Pentecost is approaching; my Father will do a small judgment to every mortal for straighten your life and will instruct you, so you can face, to return to this world, the days of great tribulation. Without this act of mercy, mankind would not resist the trial. Be spiritual prepared, make a good life confession; repair with fasting, deeps and mortifications, all the evil done, so that when you will be before the Almighty you will be blameless.
Do not lose more time in worldly vanities; look, the meeting with your Father is approaching, and you should be spiritually dressed in white so you can be present before the King of Kings.
Pay attention to the signs in the sky, celestials phenomena never before seen by any eye will appear in the heavenly vault. The trumpets again will sound announcing the proximity of 'the warning'. Do not fear, rather be happy because many wanted to see what you will see, and they could not. How great is the Love and Mercy of God, that even knowing that you are a stiff-necked race, the most ungrateful and sinful that has existed, He has chosen a remnant of you to be His beloved Israel!
Many saints and angels will come down to earth in the days of great tribulations to help you to go through spiritual desert. Do not let My Rosary; remember that My Rosary is the passport to the new life. The New Jerusalem is waiting for you, the banquet is ready, and the groom waits for you, everybody is invited, righteous and sinners, but only will enter those with the proper attire.
Hasten rebels little children, follow not in darkness. Repent and convert for the time of mercy is coming to an end! 'The warning' will be your last opportunity, if you do not welcome this great mercy, I assure you that will lose your soul and will be jailed for ever. Rebels little children My Father does not want your death; reconsider and make straight your walk; stay away from sin and evil, do not follow in darkness; look that night is coming and you know well that night means justice time.
I make a call to all who bind to the people of God with your detestable practices of occultism; go out of the darkness and repair all the harm that you have done, for very soon My Father will do justice to His people, and you children of darkness will feel in your own flesh all the weight of Divine Justice! Then you will know that there is a Just God, who sees everything, who knows everything, who knows the hearts of men and gives to each according with your deeds. Make straight your path, so tomorrow you do not have to mourn. Mary, Mystical Rose.
Make known my messages to all mankind, little children of my heart.