Friday, December 12, 2014
Urgent Call of Jesus, the Good Pastor, to His Flock.
During the Time of the New World Order, Technology Will Be Used to Manipulate the Human Will!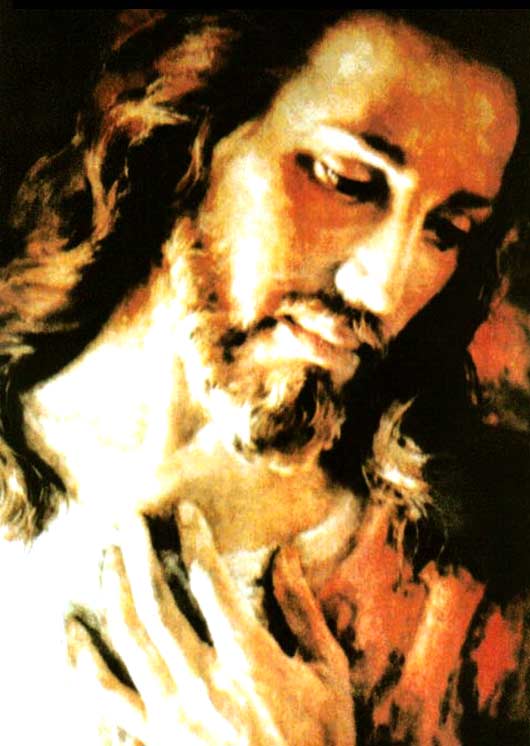 Peace to you, sheep of my flock.
During the time of my adversary, all the technology of this world will be at his service. Already trial runs and installation into electronic apparatus is underway of technologies that will emit waves into the brain that will modify human behavior. By means of those telephones that you call cellulars, all my adversary's malice and deception will be spread; that being of iniquity will communicate holographically with humanity by means of the cellular and all technology will be used to subjugate the human population. My children, the evil use of technology is robbing the soul of my youths and it will be they who are the most vulnerable in the time of my adversary, because the young are more prone to use this technology of death. During the time of the New World Order, all technology will be used to manipulate the human will. Big Brother, as this technology will be called, will take control of the mind of all those that use it; electromagnetic waves charged with spiritual venom will make all the persons who use these technologies act counter to their wills; now they'll act as zombies, now as savage wild beasts, they will be handled like marionettes. Subliminal messages will affect the cerebral waves, reducing these users of the technology into guinea pigs. All of this technology, which is about to come out onto the market, has as its purpose to manipulate the human will.
Big Brother will enslave the immense majority of humanity; you will be spied upon, day and night, without being aware of it, you will be tracked wherever you may be, and should someone attempt to rebel, his or her brain will be electrocuted to bring about death. Remember that in the time of my adversary, all will be managed with the microchip, I tell you this so that you understand everything. Satellite technology is being tested to serve the interests of my adversary during his time. Holographic figures with spiritual images will be projected in the firmament. My adversary will display himself as the Christ and Messiah for the Catholic, Jewish and Christian world; as Buddha for orientals, as Krishna for the Hindus, as Mohammed and Allah for the Muslims. The holographic images will move and speak, and the immense majority of humanity will fall for the deception, and render cult and honor to my adversary as if he were God Himself.
Listen to my Word: he will work great prodigies, even so great as to make fire descend from the sky to the earth in the sight of men.
They gave power to the statue of the beast even to the point of making it talk and having it slay all those who would not adore it" (cf. Apocalypses 13: 13 – 15).
My children, prepare because the days of anguish are near; remember that all is a deception of my adversary and his agents of evil to get you killed; see, I forewarn you so that when this happens you not render cult to the beast, because if you do, you will be eternally lost. Seal yourselves with my Blood and hide in my Wounds; take all spiritual contamination to the Wound in my left hand; do not accept the mark, neither use the technology of death about to come out, for it will be at the service of my adversary. Seal with my Blood, again I say to you: televisions, computers, telephones, cellulars, radios, transistors, and all the gadgets my adversary can use to filter his voice to you. Remember that you will be as sheep in the midst of wolves; be, therefore, as meek as doves and as astute as serpents; do not get separated from our Two Hearts so that you may be able to arrive safe to the gates of the New Creation. My peace I leave you, my peace I give you.
Repent and convert, for the Kingdom of God is at hand.
Your Teacher and Shepherd, Jesus the Good Shepherd of all times.
Make known my messages to all humanity.