Tuesday, December 23, 2014
The Christ Child's Call to All People of Good Will.
Little Children: the Meaning of Christmas, Which is of Love and Service, is Being Replaced by an Excessive Consumerism!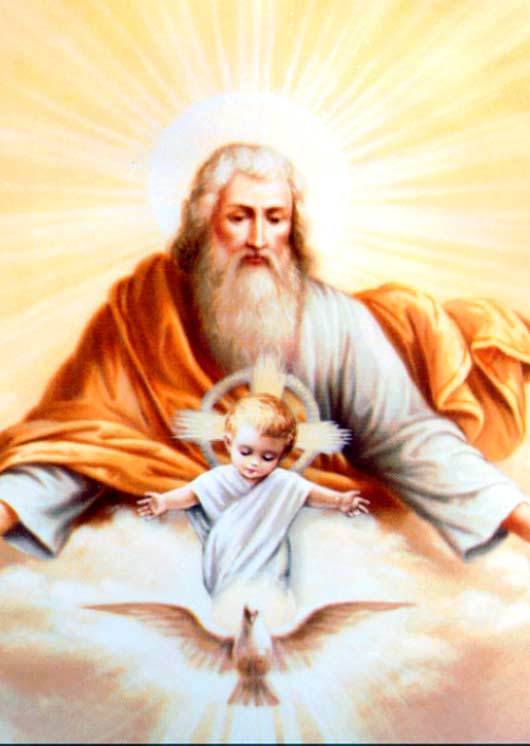 May my peace, humility and love be with all of you.
Little children, another Christmas approaches and I shall be born anew spiritually in the hearts of all those with good will; enjoy this last Christmas with your family and in prayer, because the days will come in which Christmas will be abolished, and it will be a crime to celebrate it. Little children, the sense of Christmas, which is of love and service, is being replaced by an excessive consumerism.
I, the Child of Bethlehem, am being replaced by an emblem of materialism and consumerism that goes by the name of Santa Claus.
The servants of my adversary are the Herods of these end times who are disparaging through the mass media the true sense of Christmas, making of its celebration a time for consuming, for dissipating, and for sinning. Christmas is love, service, forgiveness and prayerful recollection in family, about my birth. Christmas is humility that reminds you that God becomes a man in your midst and is born in poverty, so that you too learn to be humble and simple and that you understand that Christmas is sharing with him who is most in need.
My little children, in my adversary's time, Christmas will be abolished, and whoever celebrates it will be incarcerated by the religious authority that will be created by the New World Order; celebrate within your families and around the creche, contemplate the humility and the love of the humanized God who will be born anew at the entrance gate of hearts of good will.
I am the Infant Child of Bethlehem who wants to be born within you, prepare for me a crib in your hearts and open your spirits to receive me; make to me the offering of your love, of your humility and of a sincere desire to change your lives. I Am the Light of the World, who comes to shine light on the dark shadows of your world and free you from the yoke of sin. Keep in your minds and hearts that Christmas is neither consumerism nor dissipation, but a time for love, forgiveness, charity and gift giving above all to those in greatest need. I love you, may Christmas night be for praising me and hoping in me with rejoicing, uniting yourselves to the angelic choir that sings: Glory to God in the highest and on earth peace to men of good will.
I AM your gift, the Divine Child of Bethlehem.
Make my messages known to all humanity.