Wednesday, September 12, 2007
The EXORCISM OF LEON XIII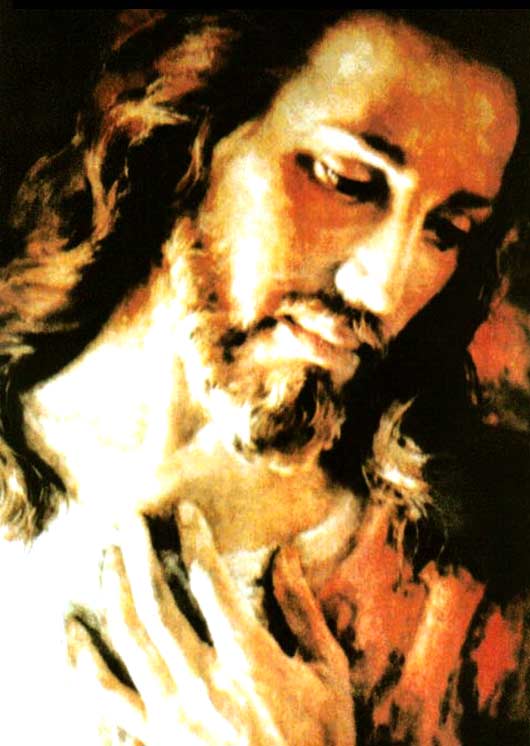 (Powerful armor against the forces of evil).
My children: perform the Exorcism of my beloved Archangel Michael, dictated to my servant Pope Leo XIII, as often as you can and propagate his devotion. If you knew, my children, the graces and protection I give you through this powerful armor, if you knew, then you would use it more often and spread its devotion! I, your Father, through my beloved Archangel Michael, expel and protect from all evil forces all those who do and propagate your devotion. From the places where this devotion is practiced the devil will flee and no force of evil will be able to touch you.
Everyone who prays with faith and in the grace of God the exorcism of my Beloved Archangel, becomes a soldier of my army here on earth; it is powerful armor against the army of satan and his demons; do it after the recitation of the Holy Rosary, so that you may see how great a power I give you. Proclaim its devotion and I will grant you special indulgences. I promise you.
Everyone who practices this devotion will have the protection of my Archangel Michael, and he, my beloved Prince, will accompany him in all his ways. Neither demons, nor plagues, nor tragedies, nor catastrophes, nor storms, nor famine, will touch the doors of those who pray with exorcism. My Archangel will be intercessor in this life and in eternity for all those who are his devotees. Extend this to your family members, relatives, neighbors, friends and in general to the whole world, so that the forces of evil may be banished from the face of the earth. Unite yourselves in prayer to the Immaculate Heart of Mary and to my Heavenly armies; pray the Holy Rosary and then perform the Exorcism, so that you may remain in victory. Remember that the time is near, be true warriors fighting alongside your Mother Mary and my Heavenly Armies. Be devoted to my Archangel and he will assist you in all your spiritual battles. Be in the grace of God by praying with this armor and I will bring you great victories over all evil forces.
May my peace be with you. I am your Father, Jesus deliverer of his People.