Friday, July 25, 2008
Your Indecent Fashions Aggravate My Loving Heart!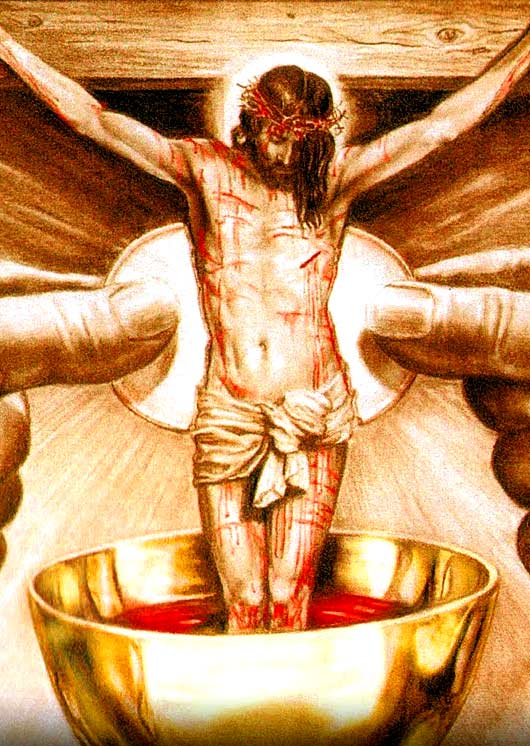 My children; my peace be with you. Many are the grievances I receive from mankind; very few are my children who seek me with a sincere heart. Remember: I want mercy and not sacrifices; the fast that pleases me is the fast of love, I want contrite and humiliated hearts, sincere conversion on the part of my inheritance.
It hurts and saddens Me to see how My house is outraged and despised by many who claim to be My children; some come to Me, only to seek solutions without prayer, nor desire for conversion; others come on the run, they do not manage to greet Me when they are already outside, others make My house into bedrooms, many others talk and feast before Me', there are others who blaspheme between sobs, and there are those who come with their hearts filled with hatred and resentment to seek revenge.
How sad I am to see all this. I, who am Love, am denied love; how much contempt I receive daily; have you not been able to understand that for everything there is a time under the sun; if you come to me, to seek comfort and protection, praise me and thank me for your lives first; do not come desperate to demand from me what I cannot grant you; you well know that I always give you what is most convenient for the salvation of your souls.
"SEEK ME FIRST WITH A SINCERE HEART, AND THE REST WILL FOLLOW."
How it pains me to see my young people so lost, how much evangelization is lacking in homes. INDECENT FASHIONS AGGRAVATE MY LOVING HEART. It is I, living and real who am in the Tabernacle, why then do you not come to my house dressed demurely. My house is a house of prayer and I am your Father: do I not deserve respect, where is your charity towards your God and your brethren, your indecent fashions sadden Me and make Heaven weep. I ask you, my children, do not come to my house indecorously and much less receive my Body and my Blood wearing your fashions of infamy, because this offends my Divinity. Behave like the publican in the temple, humble and sincere of heart; remember: "Mercy I want and contrite and humbled hearts is what I expect."
I give you this rosary so that you may atone for my Divinity in all the tabernacles of the world.
ROSARY OF ATONEMENT TO THE DIVINITY OF JESUS SACRAMENTALIZED.
It begins with a Creed and Our Father.
The leader: O Jesus Sacrament in the unity of the Father and the Holy Spirit (10 times).
It is answered: You alone are God (10 times).
At the end of each decade say this ejaculatory: "Blessed, praised and unblessed be the Triune God in all the tabernacles of the world. May He be forever blessed, praised and exalted. An Our Father is recited and we begin as at the beginning. O Sacramental Jesus in the unity of the Father and the Holy Spirit, etc. And so on until the five decades are completed. At the end of the rosary we say: "HEART OF JESUS IN YOU I TRUST, GIVE HIM PEACE.
AND COMFORT MY HEART MY FATHER. I AM YOUR FATHER: JESUS SACRAMENTALIZED, THE BELOVED WHO IS NOT LOVED. Make known my messages and rosaries, my children.