Tuesday, June 9, 2009
My Immaculate Heart Will Be Your Refuge and Shelter!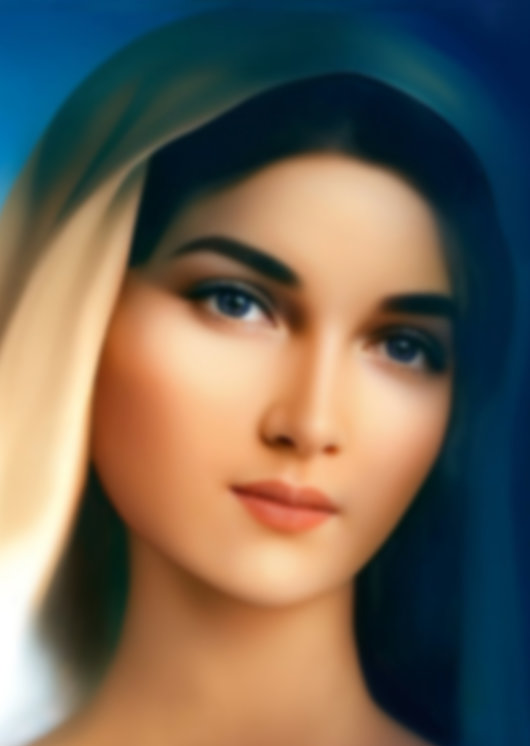 Little children of my Heart: You are already in the times described by the prophets; I call you to remain united to me your Heavenly Mother, through the recitation of my Holy Rosary. Remember little ones that my Rosary is a whip for my adversary and his hosts of evil; every time you pray my Hail Marys and meditate on the mysteries of my Rosary; you are uniting yourselves to me and to my Angels and together we are defeating the infernal dragon. Little children, my Immaculate Heart will be your refuge and shelter in the days of purification; I tell you, the more Rosaries you make, the sooner the enemy of your soul will be defeated from the face of the earth; unite in prayer to my Immaculate Heart so that your supplications and prayers will have greater merit and we will be a great army fighting every force of evil.
My little ones, the days are difficult, that is why you must pray at every instant so that you do not fall into temptation; for the prince of this world roams like a roaring lion looking for ways to make you lose; only prayer, fasting and your trust and fidelity to your heavenly Father and Mother will be your protection. Little children, I tell you, do not let your guard down with your prayer, for the temptations and works of the flesh my adversary will use them to seduce you and make you lose. You are warned; do not lose your heads; separate yourselves from the world and the men of the world so that you do not lose yourselves, for each day of these days of purification the attacks will be stronger; purify your mind and thoughts with the Blood of my Son; take refuge in our two Hearts so that you may be able to endure these days. I give you these two prayers so that you may pray them morning and evening and may remain in our peace.
"O Glorious Blood of the Redeemer, purify my mind, senses and powers so that I may not fall into temptation; be my shield and refuge night and day. Glorious Blood of Jesus, show me the way that leads to salvation."
"Immaculate Heart of Mary, protect and protect me, may your rays of light blind the enemy of my soul, so that he cannot harm me; neither in my body, nor in my mind, nor in my spirit. I consecrate myself to you, Mother of Mine; be my refuge and protection night and day". Amen.
May the peace of my Son accompany you and my maternal protection assist you. I am your refuge and protection: the Immaculate Heart of Mary. Make known my messages, little children of my heart.