Wednesday, January 26, 2011
Urgent Call of Jesus the Good Shepherd to All Mankind!
Spirits Will Take Form in Human Bodies!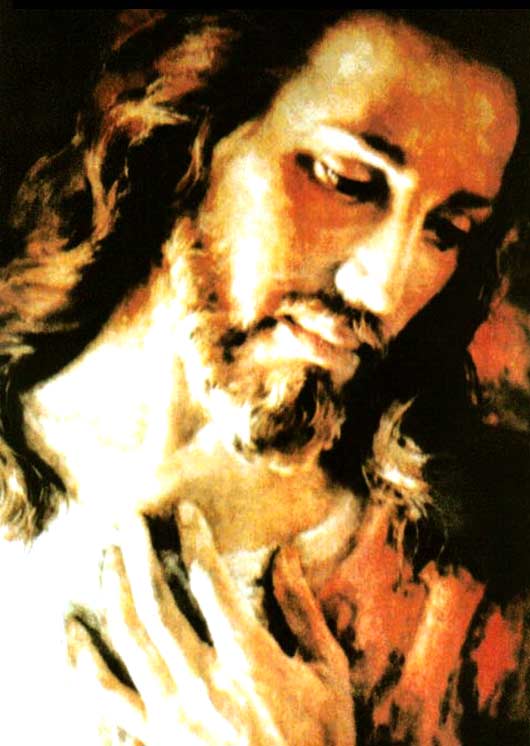 My children, sheep of my flock, may my peace be with you all.
My flock; be ready and prepared for spiritual combat; again I say to you, do not enter into battle without your spiritual armor on; pray at every instant and invoke the presence of my Mother, of my beloved Michael, of your guardian Angel, of your saints and intercessors and of my triumphant and purging army. Do not fear, heaven is with you, my militant army. Read my word and meditate on it; it will be a double-edged sword with which you will defeat every fortress and every force of evil; learn to use it and you will live in victory.
Invoke my beloved adoptive Father Joseph and he will come to your aid when you feel faint in faith; I tell you that while you are praying, no one will rob you of my peace; remember that the strongest attacks will develop in your mind; that is why you must invoke the power of my Blood and seal yourselves with it: mind, senses, thoughts, powers, body and spirit, morning and night; consecrate yourselves to it and you will have a powerful armor that will make the demons flee.
The evil spirits will take form in human bodies, in those beings separated from me, that is why I insist on your armor of Ephesians 6 to 18 and the reinforcement of my Psalm 91; praying with the Rosary of my Mother and sealing yourselves with the power of my Blood; seal with my Blood the places where you go, your work, people, family, animals, material and spiritual goods and means of transportation that you use; my Glorious Blood will be a protective shield, which will free you from many attacks.
When you feel in danger, say: Hail Mary Most Pure; come to my aid, Most Holy Mother; or call my beloved Michael, my adoptive Father Joseph or your Saints of your devotion and they will give you their protection. Do not forget my Triumphant and Purging Army, they will also help you in your spiritual battle. Do not fear, you are my flock and I am your Shepherd; my Mother and my Angels will not allow my sheep to get lost; remain united in prayer with my Mother and your brethren and I assure you that no force of evil will be able to touch you. The battle for your freedom has already begun in the heavenly places; after my Warning and Miracle, it will descend to earth; but do not fear, the Woman clothed with the sun, my Mother, together with you, and my heavenly armies, will defeat from the face of the earth the infernal dragon and his hosts of evil. After the 3 days of darkness, the sun of hope will shine and my creation renewed by the Grace of my Spirit will be the paradise of my victors; of my victorious people.
Your deliverance is at hand; ready my warriors; take up the banner of my Blood and put on your armor; chant with my beloved Michael the battle cry, "Who as God." Onward the victory belongs to the children of God. Remember, the weapons I give you are mighty in the Spirit for the overthrow of strongholds. Courage, may my peace be with you and the grace and wisdom of my Spirit be with you always. I will be with you until the consummation of time.
I am your Deliverer: Jesus the Good Shepherd of all times.
Make known my messages to all nations.