Monday, August 18, 2014
The Call of Jesus, the Blessed Sacrament, to Mankind. the Shrine of 'Fallen Jesus'. Girardota, Antioquia.
Come and Do Not Be Afraid, Tell Me and Talk to Me, Because I Am Waiting for You to Give You My Peace and Comfort!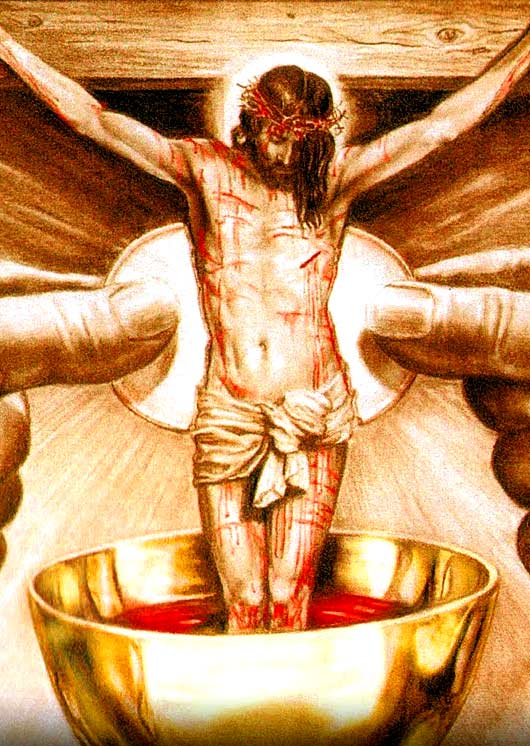 My children, my peace be with you
I am the emaciated Christ who is waiting for you with love for all His children; come, praise me, but first you should greet me before you ask to solve your troubles. For me, it is most important the salvation of your soul, the rest shall be added unto. You do not ask, my little ones, many come to me only for solutions to mundane problems and they do not have charity and mercy for greet me and praise me for all blessings that I am giving them daily. For every day, you receive the gift of life and only this is enough to be grateful with My Father for such a wonderful gift.
O my little children, you cannot understand that I am alive and real in the silence of every Tabernacle! I also dwell in every contrite and humbled heart, in each pure and clean heart. Then, why are you looking for me in the heights, if I dwell inside you? Come and do not be afraid, tell me and talk to me, because I am waiting for you to give you my peace and comfort!
My children, I am thy Beloved, thy Father, thy Friend, thy Defender, thy Sustenance and Comfort. And above all, I am your God! Come, come closer to me; tell me and confide me all your problems, sufferings and anguishes; that if you have faith, I will solve it immediately. Come with broken and sincerely heart and I assure you that you will not be defrauded. I have more to give you than you to ask me.
I am in the silence of each tabernacle carrying the weight of your sins; I love you so much, my little ones, that if I have to return to die for you again, I will be pleased to do it. My love is so great that it forgives everything; come and download all your burden of sins and miseries that I will carry for you, come to me all the sorrowful and afflicted that I will give you me comfort; come to me all the sick ones in body and/or soul that I will give you my healing. I am waiting for sinners of all races, creeds and religious to give you my forgiveness and salvation. Come to me, because I am the Eternal Shepherd who gives his life for his sheep and especially for those sheep who do not know me or do not love me.
I am waiting for my children, because I am the fountain of Eternal Life who desires to give you Life in abundance. Praise me and ask me for faith, come and talk to me as friends and I assure you that I will give you all that you ask if it is good for you and for the salvation of your soul. My peace I give you, and my peace I leave you. Repent and Convert for the kingdom of God is near.
Thy beloved: Jesus the Blessed Sacrament.
Make known my messages to all mankind.