Wednesday, December 17, 2014
Urgent Call of God the Father to His Inheritance.
My People, All Has Begun to Tremble; Start Getting Used to Living with Telluric Movements, Because My Earth Will Begin to Wobble in All of Its Continents!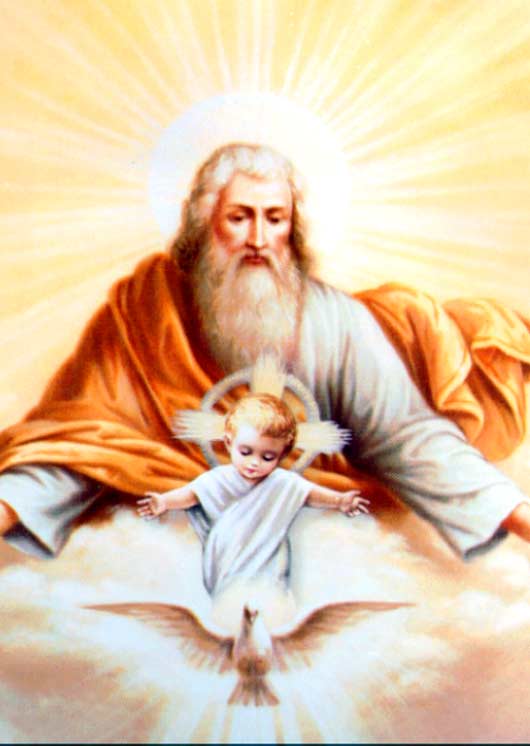 Peace to you, my people, my inheritance.
The year that is about to begin will be one of great agitation, given that my creation will enter into the stage of the great transformation. The duration of time will be shortened due mostly to the accelerated rotation that my earth will undergo, on account of all the changes to be realized in the universe and in its interior. The duration of time will be of 14 hours; prepare yourselves, my people, so that you will be able to cope in the days that draw near for they will be of great movement and agitation in your lives and in my creation. Do not give in to panic, know that all is part of my will so that tomorrow my faithful remnant may dwell in my new heaven and in my new earth.
My people, all is beginning to be agitated: accustom yourselves starting now to the telluric movements, for my earth will start to wobble in all its continents! The birthing pains of my creation will begin to be felt; keep calm, pray, sing praise and do penance; do not faint, do not lose faith, because all of this about to begin I am announcing to you with much anticipation, that you may prepare and not be taken by surprise.
Water will become scarce due to these changes to be suffered by my creation; store up provisions starting now of this natural good, because the moment will come in which you will not be able to drink it for all the contamination that will fall from the sky and for the rough climatic changes to come. There will be scarcity of food so start to make provisions; store grains and non perishable foods; do not put this off till the last hour, because once these days arrive you will find none.
Heed my words and put them into action, so that you can survive in the days of scarcity and anguish that are approaching. Intone canticles of praise to your Father in those days, as my three youths did when they were thrown into the oven by the king, Nebuchadnezzar (Daniel 3:51). The praises you sing to your Father will make more bearable the approaching trials and none of those who praise me will die.
Remember that you will be tested as gold is tested in the fire, so that tomorrow you can shine like crucibles and be worthy of being my Chosen People.
Prayer, praise, fasting, penance ought to be your spiritual stronghold in those days; do not forget it, because many are going to be lost for their lack of prayer and for their weak faith. I tell you that never before has such tribulation ever been seen on the earth as that which is about to start; that is why I am asking you to pay attention to my instructions that as Father I give you, so that tomorrow you will not be lost upon the passing by of my Divine Justice.
Remain in my peace, my people, my inheritance.
Your Father, Yahweh, the Lord of Nations.
Make known my messages to all of humanity.