Tuesday, April 14, 2015
Call of Merciful Jesus to Humanity.
The Universe is at the Point of Entering into Commotion, You Will Be Witnesses of Many Cosmic Phenomena, My Children!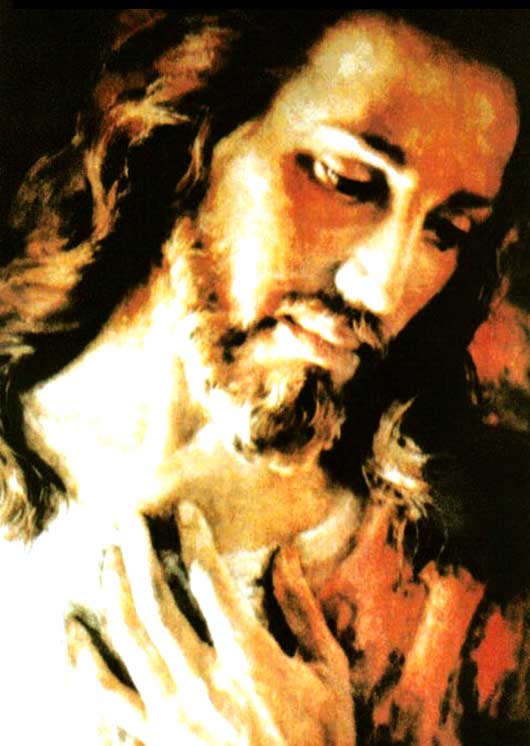 My children, peace to you.
The days of the great tribulation draw near, prepare yourselves spiritually, psychologically and materially, that you may be able to bear those days of anguish. Do not lose your head, in every moment pray and ask for the help from Heaven so that it may be more bearable for you. I announce to you that the days will be shortened more, do not fear, if the days were not shortened you would not be able to bear the purification.
It is good, my children, that you start even now accustoming yourselves to a new regimen of life; go to bed earlier so that you can get sufficient rest, for the night hours will be quite short. A cosmic phenomenon that will shift the axis of the earth is about to arrive and it will accelerate its rotation more, which will shorten your time so that the days will reach the limit of a duration of twelve hours. This is the time indicated by Heaven for the beginning of the days of the great tribulation.
Do not panic, remember that all is according to the divine will; all in the universe will go into disorder so as to be readjusted; only so can the new creation surge into existence. The universe is at the point of entering into commotion, you will be witnesses of many cosmic phenomena, my children. Phenomena never before seen by humanity; from the sky fire will fall to earth as has never before been seen, and many nations will vanish on account of their malice and sin.
All creatures and creation will be in tribulation, by the Divine Will of my Father. All has its time under the sun and the time of the great tribulation is about to arrive. Again I say to you, do not fear; if you remain in Me, as the branch remains in the vine, not a hair on your heads will be lost; but if you are separated from me, you will be lost. I am the Vine of Eternal Life, the Living Water, which will purify you so that you can live eternally. Remain in Me, and all that is about to come will pass by you as a dream.
Pay attention to the instructions my Mother gives you, remember that She will be the Tabernacle wherein I shall remain in those days. Seek for my Mother, and you will find me and find peace and consolation in those days of anguish. Do not let lose of your rosary, because it will be the compass that will guide you to the doors of my New Creation. My peace I leave you, my peace I give you. Repent and be converted, for the Kingdom of God is near.
You Jesus of Mercy.
Make my messages known to all humanity.