Thursday, July 7, 2016
Appeal of Jesus ​​The Good Shepherd to His Flock.
My Flock, the Mark of the Beast, the Microchip, is Spreading and in Many Nations Has Already Begun to Be Implanted in Its People!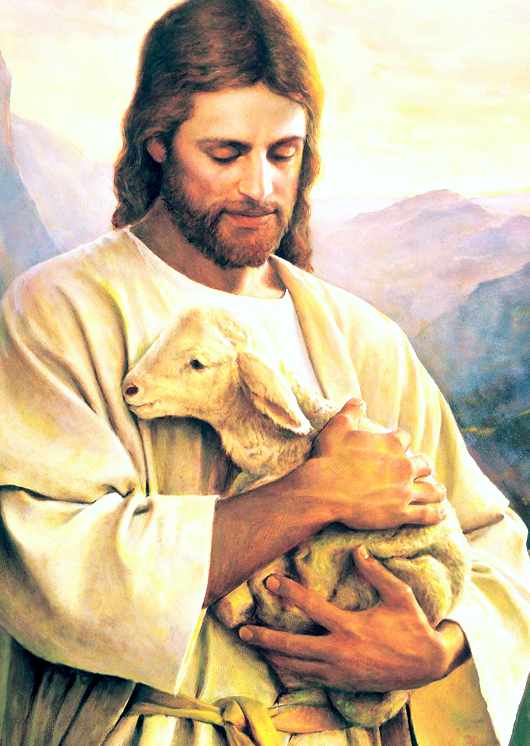 Sheep of my pasture, my peace be with you.
My flock, the mark of the beast, the microchip, is spreading and in many nations has already begun to be implanted in its population. Neither are newborns escaping bearing the mark of the beast. In many hospitals in many nations the microchip is being implanted in newborns, on the pretext of providing better coverage of medical services. All this is part of the strategy of my opponent and his emissaries of evil, who want to have control of humanity and see that the greatest number of souls are lost.
All the logistics and propaganda for the launching of the mark of the beast are now ready. Machines and scanners are now being installed that only operate with microchip technology. The masters of this world, guided by my adversary in their secret meetings, have already decided to destabilize the world economy to start the era of the microchip. Very soon everything in this world will function with Luciferian technology and he who will not let it be implanted in him will not be able to buy or sell, or access any service. Everything will be denied to the people of God, who will walk through the desert of tribulation.
Fear not, my people, I will be with you and I will be your food and sustenance in those days of anguish. Not one of your hairs will be lost, if you remain united to Me. Again I tell you: Do not fear those days; if you walk hand in hand with my Mother, she will take care of you and will not allow me to lose any of my sheep.
The falling to earth of a large fireball is approaching and the climate will be completely destabilized; there will be frost and intense heat that will make many places unlivable. At the time of my justice, many balls of fire coming from space will fall and many nations will disappear from the face of the earth. Those who rebelled against Me and turned their back on my precepts will not rise again.
Fools, the time of mercy is running out for you and the vast majority of you do not seem to care. Only when the trials and days of anguish arrive, will you wake up and it will be too late for you. You will cry out and beat your breasts, but all will be in vain because I will no longer listen. I will give you My back and not face you, when the days of my divine justice arrive. There will be no one to save you, because my justice is right and relentless and knows no mercy. What are you hoping for in order to return to Me ? All my words will be fulfilled as written: heaven and earth will pass away, but my words will not pass away.
My warning is the last chance that I give you, so that you take up the path of salvation for its day is coming. Very soon I will knock on the door of your soul and bring you into eternity, where you will be judged on love. Heaven, purgatory or hell, that will be the reality that is awaiting you in eternity. Where do you want to go ? The underworld awaits the vast majority of this ungrateful and sinful humanity, there many will remain due to their wickedness and sin, and they will not return to this world again. Think again, unruly children, do not continue walking in darkness and sin! Rise up at once and become aware, because what is at stake is your eternal life or death! Stop sinning and return to Me, remove the blindfold of sin from your eyes, so that you can see the light of a new dawn that is I. My peace I leave you, my peace I give you. Repent and convert, for the kingdom of God is near.
Your Master, Jesus the Good Shepherd.
Make known my messages to all mankind.