Wednesday, May 24, 2017
Parish Sanctuary of the Miraculous Medal. Sincelejo- Colombia. Appeal of Jesus ​​In the Blessed Sacrament to Humanity.
My Children, the Time of the Great Abomination is Drawing Near when My Houses Are Going to Be Closed and My Daily Worship Suspended!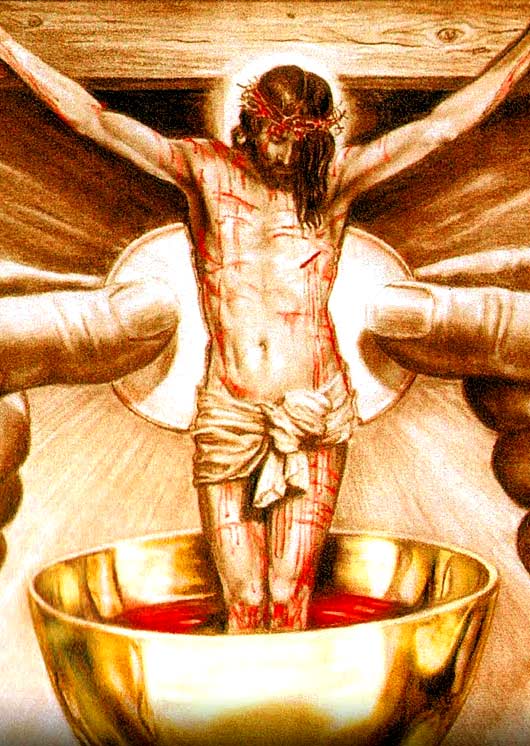 My children, My peace be with you
Remain in My love. I am the lonely prisoner, waiting for your company in silence. The time of My departure is approaching; for a while I will not be with you anymore, but fear not. I will not abandon you. Seek My Mother and she will lead you to Me.
My children, the time of the great abomination is drawing near when My houses are going to be closed and My daily worship suspended.The time of darkness is drawing near; watch and pray that you do not fall into temptation, for evil and sin will intensify. Faith and charity will be cooled to the maximum and the time will come when many will not want to know anything about Me.
I feel great sadness to see how many of My favored ones will abandon Me, allowing themselves to be seduced by the world and its pleasures. Others, for fear of losing their lives, will worship false gods and serve another Church that is not Mine, and so many others will deliver Me up for money, abandoning My flock. The apostasy will reach its limit and the vast majority of humanity will enter a state of relaxation, turning away from everything that comes from Me.
When My Holy Spirit turns away due to the great abomination, the vast majority of humanity will go mad; base instincts and sin will accompany many; sinning and breaking My precepts will become a habit. In those days the world will be inhabited by demons and this ungrateful and sinful humanity will become accustomed to living with them. Many men and women will lose their modesty and shame; the demons of sexual impurity that will dwell in them will drag many to Hell. My children, like Lot and his family, you will have to live locked up in those days; crying to Heaven to protect you because the vast majority of men and women of that time will be lost due to sin!
Children of perdition, enjoy and take advantage of your time because there will be no memory of you. I will erase you from the face of the earth with fire from the sky and all your goods and riches will pass to My people. My children will inherit the land. You, race of vipers, will die for ever!
My children, I tell you again: be prepared because everything is about to unfold. Many will say: Lord, when will this be? The days are passing by and nothing is happening and the world is getting worse and worse. I reply to them: I will wait until the last thousandth of My Mercy is exhausted because I am faithful to My Word; that is why I'm feared. I'll wait for everything to be consumed and that is about to be fulfilled. Only when the last second of My Mercy is consummated, will I give sway to My Justice; before that , No. You think like men and always seek punishment and revenge; but for God the most important thing is the Salvation of humanity.
My children, three days of darkness is coming for mankind, but this will be in the final phase of the Tribulation when I cast out sin and demons from the face of the Earth. I will keep you informed of when those days are arriving through My messengers. Fear not, prepare yourselves with room-darkening curtains because in those days of justice no one will be able to open the door or windows of one's home or go out. The incarnate demons will imitate the voice of your relatives, wanting you to open the doors to them in order for you to be lost. I will tell you about this later on; for the moment, be alert and vigilant, and do not let your guard down with prayer because the days of your purification are coming.
Peace I leave you, My peace I give you. Repent and convert because the Kingdom of God is at hand.
Your Teacher, Jesus in the Blessed Sacrament Make My messages known to all mankind, My children.