Wednesday, December 20, 2017
Urgent call from God the Father to His faithful people.
Oh ungodly nations, your days are numbered!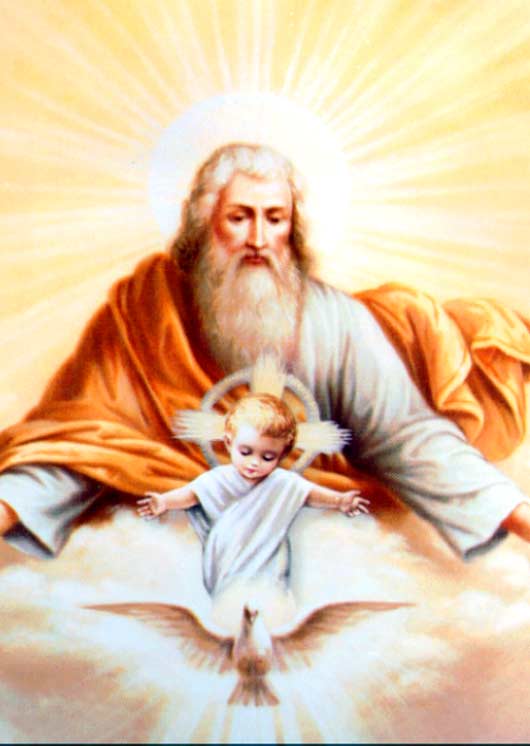 My peace be with you, my People, My Inheritance.
The last instants of Mercy are ending. I feel great sadness to know that the vast majority of humanity, did not want pay attention to them.
Great signs in the heavens will be given to you before the arrival of My Warning, so that you may be prepared.
The world is about to enter into chaos: the war, the schism and the fall of the economy, are close to be unleashed; I am only waiting patiently for My Mercy to be exhausted in Its totality, to give pass to the days of your purification.
My people, be prepared because the kings of the great nations are already prepared to start the war!
Much of humanity is going to be decimated by the war and by the silent death. Millions of viruses of diseases and bacteria are going to be scattered in the air and the population of many nations will be decimated.
No chemical drug will be useful to control and stop the pandemics, only the natural remedies Your Mother sent you will serve to stop viruses and diseases. Have this very much present in mind, My people, so that you may be able to live (survive) in those days.
The horse rider of famine, the war will awake and thousands of hungry and thirsty will die.
Only My faithful people who accept the instructions of Heaven will survive those days of chaos, death and desolation. My People, My inheritance, the Celestial Trumpets will sound again, and will announce the coming of My Warning and the beginning of the days of your great Purification.
Run foolish to put your accounts in order, because very soon My Houses are going to be closed and desecrated, because of the abomination that is approaching! Oh Mankind, wake up, because the days of the Great Tribulation are near!
What will become of you who are still busy and worried, only for the things of this world? Poor souls, you will be caught by My Justice unprepared and you will be lost eternally!
I say to you, foolish ones, the salvation of your soul must be your highest priority; what good is for you to gain the world, if you are losing your soul?
Fools, know that life in this world hangs from a thread, millions of you are not going to resist what is about to come; death will come to you suddenly and you will not have time to repent.
Make your walk straight and find shelter as soon as possible under the last instants of My Mercy; do not let them be exhausted, because it depends on them for you to live or to die eternally.
My People, My inheritance, the instruments of My Justice are approaching Earth, purifying fire from Heaven will soon fall, with which I will purify My Creation from injustice, wickedness and sin.
Oh ungodly nations, your days are numbered!
The sky will rain fire upon you like in Sodom and Gomorrah and there will be no longer memory of you. People of Mine, get ready and dress in sackcloth, sing mourning chants, because the Great and Terrible Day of the Lord is coming.
Your Father, Yahweh, Lord of the Nations.
Let my messages be known to all humanity, My people, My Inheritance.