Friday, June 8, 2018
Urgent call from God the Father to humanity. Message to Enoch.
This world that you know, will soon cease to exist.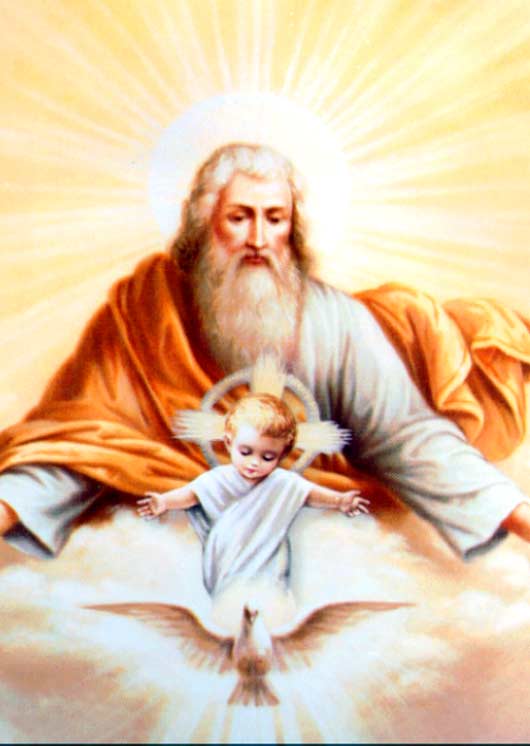 My peace be with you, My People, My inheritance.
My little Prophet, this humanity is blind and deaf, the days of My Son's return to this world are approaching and the immense majority remains blindfolded by sin and deaf to our calls to conversion. I am your Father and once again I say unto you: I do not wañt your death, I want you to live so that you can inhabit tomorrow My New Creation.
Make a stop in your hectic life and meditate for a moment on the events that are about to come. Wake up at once, do not be lethargic because of sin, for what is about to come to you is called tribulation and it will catch you unprepared! Sinful humanity the Angel of My Justice is already near, and He comes to pour on the earth the chalice of My Just Anger.
Run foolish ones to put your accounts in order; do not leave your salvation for the last moment. See that the days of My Mercy are already ending and in keeping on following your mad run of debauchery and sin, what awaits you are the depths of the abyss.
The shock of My Creation is a signal that is warning you that this world you know, will very soon cease to exist. The pains for humanity are just beginning, however you have not seen anything yet. When heaven and earth enter their final stage of transformation, then, there, you will go into chaos; because the earth in all its continents will open and they will swallow everything that is on top of it. Fire from the earth will sprout and fire from heaven will fall and no place will be safe in your world.
Oh, ungrateful and sinful humanity, how I have to speak to you, so that you pay attention to Me! What is about to come to you is called Tribulation and this one coming, has never been seen on earth. You continue to be concerned about the things of this world; you run from here to there, seeking to satisfy your Ego with dead things. Suddenly My Justice will come to you and with It, your death. What will then be of your concerns, goals and plans? Where will your dreams be? The souls of many will be lost and of their bodies, only dust and ashes will remain.
The night is approaching and with it My Justice and the immense majority of this humanity will be caught asleep by it.
Oh, what a suffering will be heard on earth; cry everywhere, laments of mothers who like Rachel, will mourn the loss of their children! Men will be scarcer than the gold of Ophir, and the Daughter of Zion will cry for being dishonored.
Poor of You, Israel, because your walls will be crumbled and your soll desecrated! You will walk into exile through the desert of purification and you will be put to the test. I will purify you like gold in fire, until you shine like crucibles; only then you can inhabit My New Heavens and My New Earth and be called tomorrow: My Israel, My chosen People.
Remain in My Peace, Seed of Mine, My Inheritance.
Your Father, Yahweh, Lord of the Creation
Let My messages be known in all of My Creation, My People."