Friday, August 9, 2019
Call of Our Lady of The Rock to the People of God. Message to Enoch.
Again, I remind you, my little ones: Place on the Spiritual Armor in the morning and night and extend it to your. children and family, so that they also have the protection from Heaven!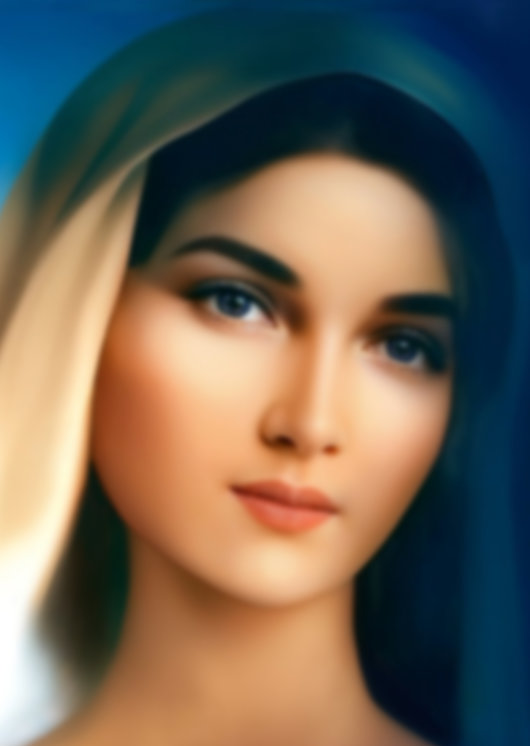 Little children of my Heart, the Peace of my Lord be with you all and my Love and Maternal Protection, accompany you always.
Little ones, wickedness and sin continue to increase, the immense majority of this ungrateful humanity is under the power of demons, evil spirits are skewered with minors and youth; many of my children are being abused and violently murdered; Spirits of intolerance, violence, altercations, death, suicide and impurity, already wander this world, losing the mind of many and causing an escalation of deaths.
The spiritual lukewarmness, the apostasy, the estrangement of God and the sins and evil of the immense majority, are causing spiritual doors to be opened, through which demons are entering this world. Many children of darkness are already proclaiming and announcing the appearance of the false god, who, as you well know, is the son of perdition, the incarnate demon.
Little children, do not enter into altercations or barren discussions with the children of darkness, when they are making the horns sign with their hands or, they are making invocations or spells, or announcing the arrival of their false god. When this occurs to you, what you must do is to seal yourself, seal them and seal the place where you are, with the Blood of my Son. No demon, no matter how strong they are, may harm you if you are protected with the Blood of the Lamb of God.
Again, I remind you, my little ones: Put on the Spiritual Armor morning and night and make it extended to your children and family members, so that they too may be protected by Heaven. Do not go outside without your Spiritual Armor on, because the forces of evil are already roaming your world. Seal yourself from head to toe and seal your children, family, home, workplace, people you deal with and places where you are going to stay, with the Blood of my Son, so that nothing and no one can harm you.
So comply them, my children, with these recommendations, so that you can defend yourself against the attacks of the enemy of your soul. Remember that you are already in a spiritual battle so that you do not slow down with prayer; pray with my Holy Rosary because it is the most powerful Spiritual Weapon you have to defeat my adversary and its host of evil. Ask for my Holy Intercession in this my invocation of Our Lady of the Rock. Say like this:
O sweet Virgin Mary, in the invocation of Our Lady of the Rock, I turn to You, so that by your Holy Intercession, you grant me the grace that I am asking of you (Name your need). My dear Mother, protect me, my family and loved ones, from any attack by the evil one. May your Holy Intercession free us from all evil and danger. Amen.
Pray Our Father, Hail Mary and Glory Be.
Little children, let my invocation (Our Lady of the Rock) be known to the whole world; come and visit me in my Sanctuary and ask me what you are in need for your own good and for your soul, and according to your faith, I will grant it to you. I bless you in the Name of the Father, the Son and the Holy Spirit. Amen.
Your Mother, Our Lady of the Rock. Bogota Colombia
Make my messages be known to all mankind, my Beloved Children.