Saturday, January 7, 2012
Message from Our Lord Jesus Christ
To His Beloved Daughter Luz De María.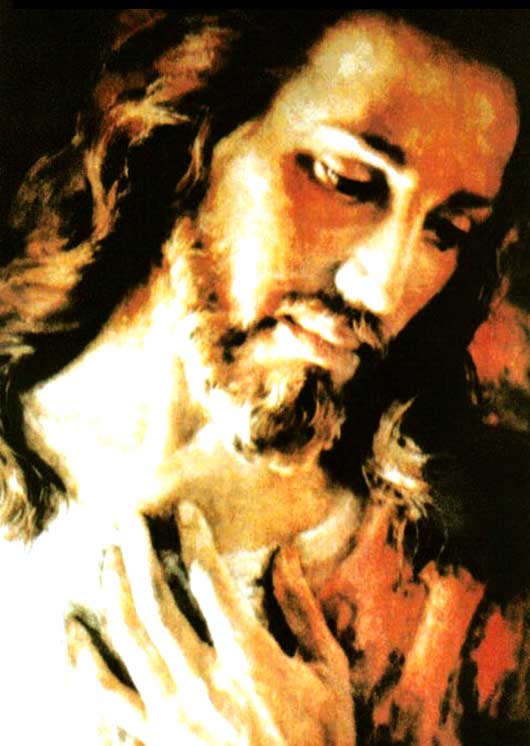 My beloved people:
MY HANDS WILL REMAIN OPEN EMANATING MERCY.
MY MOTHER SEEKS YOU OUT WITH LOVE TO BRING YOU TO THE FOLD.
Instants will approach in which the disposition of My faithful will be the support of humanity.
Decide to convert, do not keep your being submitted to worldly baseness. There is no time for hesitations, you will understand that the decision is one. "I will vomit those who are lukewarm."
THE DISPOSITION OF MY FAITHFUL IS NECESSARY IN ORDER TO HELP MY CHURCH IN INSTANTS
OF PAIN. IT IS NOT ENOUGH TO SAY THAT YOU LOVE ME, YOU MUST LIVE IT AND PUT IT INTO PRACTICE.
You claim to believe in one God and you maintain your being inflamed with worldly gods, which do not allow you to walk but bind you to the mud.
You claim to believe and do not see Me in your neighbor.
You claim to believe and are unwilling to raise your voice against genocides, against those who mutilate the innocents, against those who harnessing power, maintain all of humanity before the greatest chaos that history has recorded.
Beloved:
MY CHILDREN MUST BE DECIDED AND FORM A SINGLE BATTALION TO DEFEND HUMANITY.
You do not need leaders, you need decision and disposition. Be sincere among yourselves. In these instants My People remain in passivity. My People must not sleep, My People must be vigilant.
Children:
AWAKEN YOUR CONSCIENCE SO THAT IT LEADS YOU TO RECOGNIZE WHERE EVIL IS FOUND.
WHAT WORK DOES EACH ONE OF YOU MAINTAIN WITHIN MY MYSTIC BODY?
I invite My Ministers to alert My People about those scourges that today undermine the Sacramental institution of Matrimony.
The threat remains over humanity and some await it from above. No, children, from above blessing will come. The threat has been born of man himself with the increase of evil and through atomic manipulation that will devastate when the earth shakes.
Pray, children, pray. Humanity will see itself submitted to scourge through volcanoes. Pray for Japan, it will suffer.
Pray, the WARNING itself is a sign of Mercy.
The instant will arrive in which man will elevate his voice towards Me, crying out for My Eyes to turn to him.
I am aware of those who truly repent.
I will not desert you, you are My children.
PRAY TO MY MOTHER, SHE LOVES YOU ALL WITH NO DISTINCTION.
IN THE FACE OF HUMANITY'S PURIFICATION, MY MOTHER IS THE ARK OF SALVATION.
TURN TO HER, SHE WILL BRING YOU TO MY LAP.
My Heart opens, come to Me.
I love you.
Your Jesus.
HAIL MARY MOST PURE, CONCEIVED WITHOUT SIN.
HAIL MARY MOST PURE, CONCEIVED WITHOUT SIN.
HAIL MARY MOST PURE, CONCEIVED WITHOUT SIN.