Thursday, February 16, 2012
Message from the Blessed Virgin Mary
To Her Beloved Daughter Luz De María.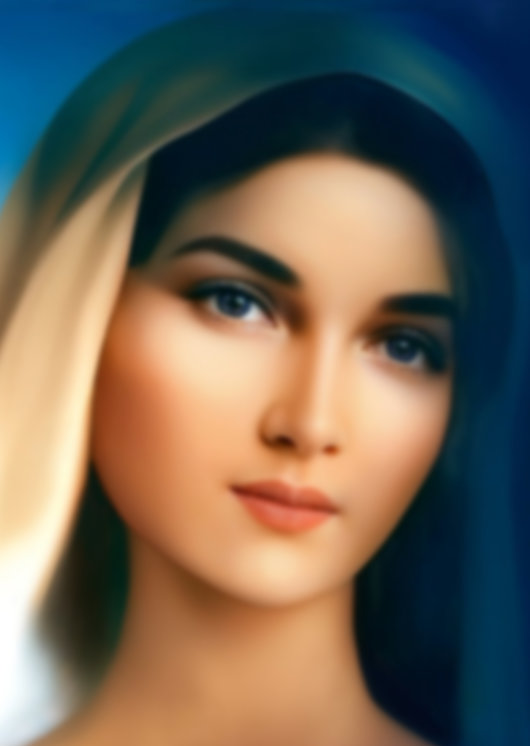 Beloved children of My Immaculate Heart:
WITH HOW MUCH LOVE I RECEIVE THE PRAYERS OF MY CHILDREN
WHO GIVE THEIR LIFE IN ORDER TO MAKE REPARATION FOR THOSE WHO DESPISE, DISOBEY AND DEVIATE GOD'S PEOPLE!
I keep you within My Heart so that life's slights and scorns do not cause you to falter. These are powerful instants in which the spiritual battle wages without My children being aware of it, a struggle in which the mind, reason and intelligence of man are taken little by little so that you act and behave totally against what My Son has ordered His People.
Beloved, you do not distinguish from where evil begins, you pass by it without thinking; you just let yourselves be carried by the actions of others. You have transformed into imitators of what is improper and you despise good. Evil has concentrated on altering feelings, sensibility, the entire spiritual being, human and intellectual capacities of those who thus allow it so that their actions are against the First Commandment and they destroy one another.
Hate, behaviors against your brothers and sisters and fraternal love are a delight for the devil who centers his battle on disunity, on fracturing and causing division among My children so that the ministries, cenacles, groups of prayer or individual shake one another. And thus penetrate into a divided Church, feel triumphant and take control.
My beloved:
NO! GOD THE FATHER HAS NOT GIVEN YOU THE GIFT OF LIFE FOR THIS.
THE INTELLIGENCE IN MAN MUST BE USED FOR THE COMMON GOOD, NOT FOR SELFDESTRUCTION.
Whoever invents and uses arms or means that threaten life, threatens the Holy Spirit present in each human being and threatens Creation. Whoever allows and pays expenses for these ends, goes against God Himself Creator of life, Creator of all that exists, of all things visible and invisible.
The future is not encouraging and each one knows it inside, knows that it is so. Men perceive it in the events, in the changes and in nature. The same scholars, the scientists, what response are they going to issue about so much unexpected change that is taking place in these instants?
AS MOTHER I MUST CALL YOU TO RECONSIDER, I WANT TO CALL YOU TO RECONSIDER.
This is not the Plan of Salvation for this Generation. With sorrow I see how you have confused the Divine goodness with the gift of free will.
The Heavens open before the torment man sends them and spiritual fire descends towards Earth, the same fire with which you have encouraged evil. Man will feel himself burn, without burning.
AND HOW TO DEFEND ONSELF FROM THIS EVIL?
REMAINING IN A STATE OF GRACE,
REMAINING IN THE LOVE TOWARDS GOD AND IN THE RECOGNITION OF FRATERNAL LOVE. Humanity must unite and you can do it if you are courageous and strong, if you are perseverant and live the faith.
Beloved children of My Heart, invoke My Help, I intercede for each one of you, you must only call Me.
Pray beloved, pray for Chicago, pray.
Pray for England, pray.
Beloved, prayer is fruit of blessing.
UNITE IN YOUR FAMILIES, IN YOUR PARISHES, WITH YOUR BROTHERS AND SISTERS, IN YOUR COMMUNITIES OR INDIVIDUALLY, BUT OFFER THAT LOVE WHICH MY SON EXPECTS OF THOSE WHO ARE HIS.
Do not separate yourselves from My Maternal Heart.
You are not children without a Mother.
I bless you.
Mother Mary.
HAIL MARY MOST PURE, CONCEIVED WITHOUT SIN.
HAIL MARY MOST PURE, CONCEIVED WITHOUT SIN.
HAIL MARY MOST PURE, CONCEIVED WITHOUT SIN.