Monday, February 20, 2012
Message from Our Lord Jesus Christ
To His Beloved Daughter Luz De María.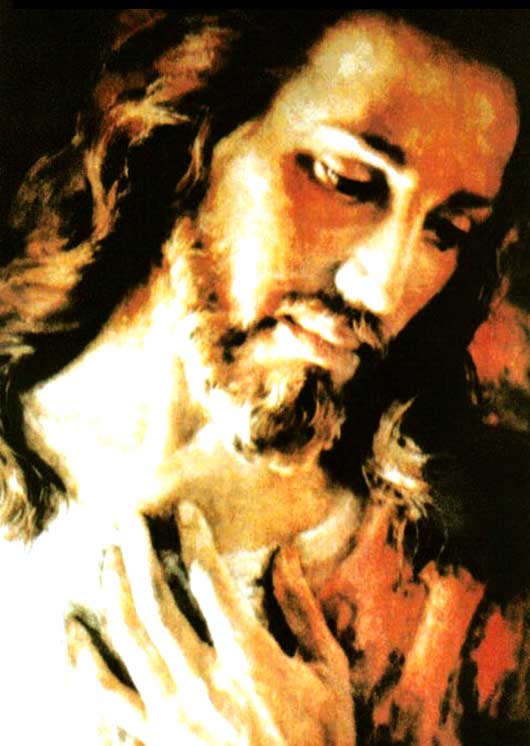 Beloved children:
MY LOVE FOR EACH ONE OF YOU IS INFINITE AS MY MERCY IS INFINITE.
I descend upon Altars in search of those who want to receive Me. I am the Food you need in order to keep faith and not decay spiritually.
CHILDREN, I EXPLICIT MY WORD TO YOU SO THAT YOU MAINTAIN YOURSELVES PREPARED AND YOUR AWARENESS OPENS BEFORE AN UNSTOPPABLE REALITY, FORGED BY MISUED FREE WILL.
Lent is going to begin, in which you must look within yourselves and examine yourselves, in which I call you to truly live, as true children of Mine, unity, charity, forgiveness and repentance. But not only during Lent, rather THAT THIS LENT BE THE BEGINNING OF THE TOTAL CHANGE FOR THE REST OF YOUR LIFE.
When man's will is against Mine, man forms a cross separated from My own. Thus man makes his cross heavier. It is not the cross that sanctifies, it is the fusion to My Will that leads you to be sanctified.
LOVE IS THE FOOD THAT MOVES SOULS TO ENTER INTO MY WILL. Sacrifices do not achieve what love achieves; nonetheless they are necessary to move you to climb the steps that awaken your conscience.
Beloved:
Pray for the conversion of your brothers and sisters.
Pray for Mexico, it will suffer.
Pray for the Middle East.
The lack of consciousness is the cause of the separation between humanity and My Will.
I GAVE YOU EVERYTHING WITH WHICH TO BE HAPPY, NOW BEFORE THIS LACK OF CORRESPONDENCE, PAIN WILL BE HUMANITY'S COMPANION.
My love waits for you.
Your Jesus.
HAIL MARY MOST PURE, CONCEIVED WITHOUT SIN.
HAIL MARY MOST PURE, CONCEIVED WITHOUT SIN.
HAIL MARY MOST PURE, CONCEIVED WITHOUT SIN.