Thursday, September 28, 2023
The Light of the Lord Will Shine upon You!
- Message No. 1410 -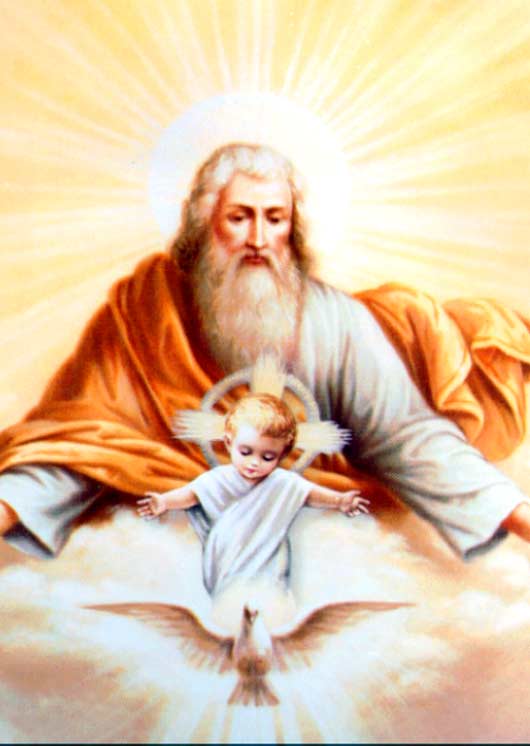 Message of September 17, 2023
My child. I, your Father, am here to tell you and the children the following today:
Do not despair, beloved children of the earth, for the divine light of My Son will soon shine for all of you to see.
Do not despair, for when it comes blow by blow, know that Heaven is united in hoping for your prayers.
By your prayers We help, by your prayers We protect, by your prayers I, your Father, soften, and by your prayers We keep you strong and enduring.
So pray much, beloved children that you are, for your prayer is the weapon of this time. Amen.
Make this known, My child, for the children must remain vigilant and in trust and prayer to Us.
Your and your Father in heaven.
Creator of all God's children and Creator of all being. Amen.
An angel of the Lord; The light of the Lord will shine upon you, My child, My children, and it will shine and shine into the darkness. It enlightens your days in the gloom of this world.
So pray much to the Lord for protection and guidance, for mitigation and shortening, for the abomination shall be brought upon you, and that time is very near.
Our Lady: Fear not, My children, for the holy angelic hosts of the Father are sent forth. Their protection is assured to those who persevere faithfully and fervently, but you must pray, beloved children, for without your prayer these will truly be difficult times.
Jesus: Fear not, My beloved children, for I, your Jesus, am with you.
I will brighten your days, so do not fear.
In the darkness I will show you the way, and the protecting hand of My Father is over him WHO ASKS FOR IT, honestly and sincerely and deeply in faith.
Trust, My children, trust and remain steadfast. We, Heaven, take care of you.
Your and your all Jesus. Amen.
Our Lady: do not cave in, My beloved children, but remain strong and deeply hidden in prayer in Jesus, My Son who loves you so much. Place yourselves daily under My mantle of protection.
I love you very much.
Your Mother in heaven. Amen.