Sunday, May 27, 2012
Sanctified Mary's Urgent Call to All of God's Children. Alto De Guarne, Antioquia.
Receive in Joy the Coming of My Holy Spouse.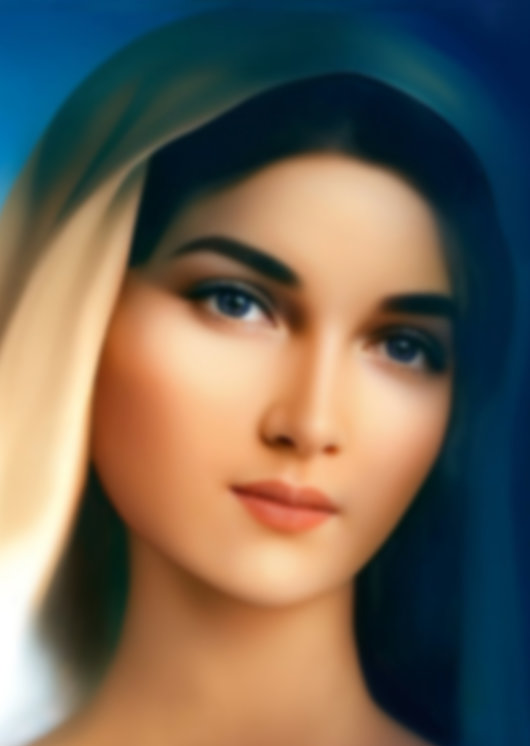 Children of my heart, may the peace of the Holy Trinity be with you, and My Holy protection and love assist you always.
Glory to God in the highest, and on earth peace to the people of good will. My dear children receive the unction of the Holy Spirit of God; may He once more bestow his gifts, charismas, and graces upon the children of God. Receive with joy the coming of my Holy Spouse. Welcome Him into your hearts just as My Son's disciples and I; may you too be transformed into true witnesses so that tomorrow you may announce the triumphant coming of my Son to all nations.
May your heart be filled with joy by the coming of the Paraclete; sing to Him, and praise Him for time and eternity, because God's love and mercy for His creatures is infinite. Hence, open your hearts and receive the Holy Spirit of God and say this prayer: O Holy Spirit of God, fill us with Thy presence, overflow us with Thy love, give us Thy sevenfold gifts according to the faith of Thy church; that we, as disciples of your beloved Son, be strengthened in our body, soul and spirit, so that tomorrow we too may give testimony before the nations of God's presence within us. Reflect within our face the image of Jesus, and that by the grace of God we may be transformed into new creatures to glorify His Holy Name. We love you and we submit ourselves to you, O Holy and Divine spirit; infuse us Father with your Holy Spirit so as to be your true witnesses and thereby announce, without fear, your Holy word and the triumphant return of Thy Son. Amen
Little children make this lovely plea to the Holy Spirit of God so that you may become My Son's disciples during these last times. This prayer will prepare you for the "warning" which will be the Great Pentecost of Salvation that God gives to mankind. My little children gather around your Mother so that spiritually you will receive the Holy Spirit of God. That God's Peace, God One and Triune, stay with you. Your Mother who loves you, Sanctifying Mary. Little children of my heart make My messages known.