Thursday, June 6, 2013
Jesus', Blessed Sacrament Call to the Ecclesiastical Hierarchy.
Ecclesiastical Hierarchy, Why Changed the Prayer of Our Father That I Taught to My Disciples?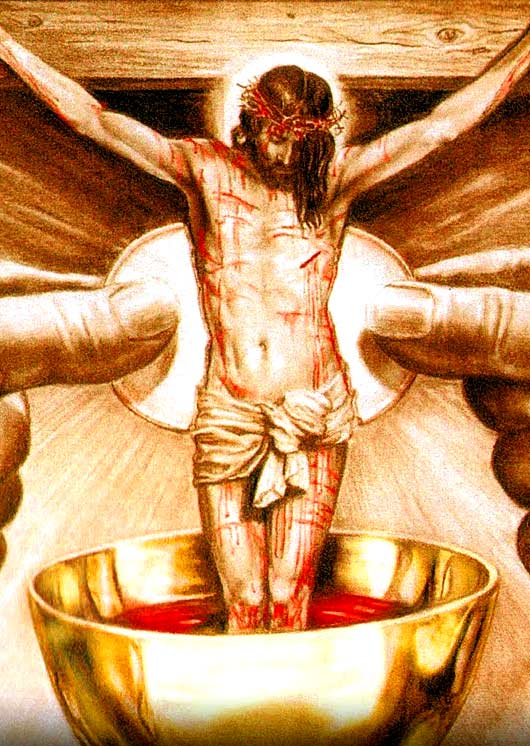 Peace to you, hierarchs.
Ecclesiastical Hierarchy, Why changed the prayer of Our Father that I taught to my disciples? The prayer of Our Father that you are praying today is not the same which I taught to my disciples when they told me: Master teaches us to pray, and I did. Say: "Our Father which art in heaven, Hallowed be thy name. Thy kingdom come. Thy will be done in earth, as it is in heaven. Give us this day our daily bread. And forgive us our debts as we forgive our debtors. And lead us not into temptation, but deliver us from evil. Amen" (Mathew 6, 9-13)
My flock, the words debts and debtors cover not only your personal and spirituals debts, but also debts of your ancestors and deceased. When you say forgive us our trespasses as we forgive those who trespass against us, hint at personal offenses, ignoring your intergenerational line, I mean, thy defunct and ancestors.
In the Our Father prayer that I taught to my disciples is manifested Mercy, Love, Forgiveness and the protection of God Father for His children. The Our Father Prayer as you are praying today disregards your forefathers and deceased. When changing the words debts for trespasses and debtors for trespass against us are manipulating and distorting God's salvation plans. The Our Father prayer as my Father taught to me to be given to His children has liberations power for your souls, your deceased families, and your ancestors if you pray it with faith. It is exorcism prayer that frees you from the attacks of evil one and protects you from his snares; it is also prayer life and nourishment for your spirit. It is prayer of provision not only for corporal food, but the most important the spiritual food that I am.
Hierarchs of my church, shepherds of my flock, I ask from my heart to come back to pray the Our Father as my Father taught me, because as you are praying it and teaching to my flock does not have the same value and spiritual power. To change the words debts for trespasses and debtors for trespass against us is lost the merciful and liberating action of Father to His children here on earth, and for the souls of your forefathers and departed into eternity. Our Father prayer with the Creed and the Magnificat are powerful prayers and gather the whole plan of Salvation that my Father has destined for humankind.
My peace I leave you, my peace I give you. Repent and convert, for the kingdom of God is near. Thy Teacher and Shepherd, Jesus, Blessed Sacrament.
Make known my messages to all humankind.