Monday, April 2, 2012
Message from the Blessed Virgin Mary
To Her Beloved Daughter Luz De María. Holy Monday.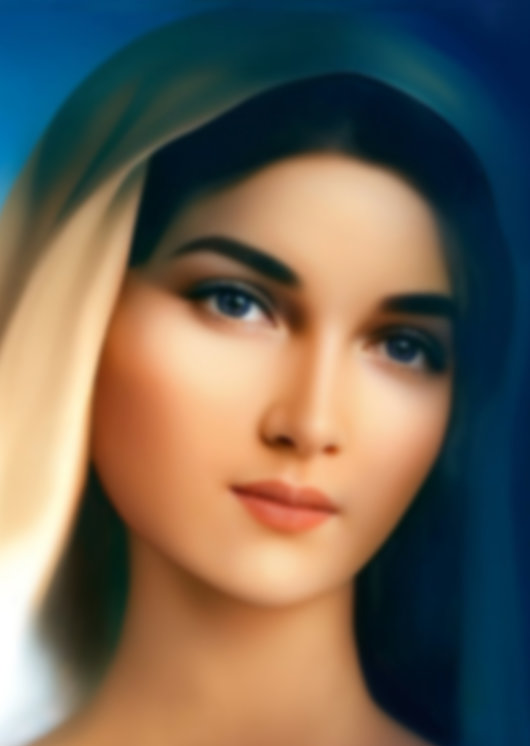 Beloved children of My Immaculate Heart:
The Cross is for each one of My children the great infinite Mystery of silence, so that humanity returns to obedience.
Calvary is the great station of life where those faithful in spirit and truth are tested. That is the Calvary before which humanity will see itself and will be conscious of how it has despised the knowledge that has descended for all.
I ask each one of you that like John, upon seeing the bandages in the Tomb, saw beyond and was certain that My Son had risen without having greater proof, that you in the same way, faithful children, allow yourselves to be illuminated, doing good and seeing the face of My Son in those who roam faceless.
Beloved,
Pray for Chile.
Pray for the Middle East.
Pray for Finland.
YOU ARE LIVING IN THOSE PROPHECIES IN WHICH HEAVEN ANNOUNCED HUMAN INDIFFERENCE TOWARDS MY SON'S SACRIFICE FOR HUMANITY.
My Son suffered to the extreme, He suffers to the extreme, so much so that He remains beyond what man can imagine, in the fullness of the love of knowledge, loving with all His powers and senses.
BELOVED, CONTINUE WITHOUT FALTERING.
I bless you, I love you.
Mother Mary.
HAIL MARY MOST PURE, CONCEIVED WITHOUT SIN.
HAIL MARY MOST PURE, CONCEIVED WITHOUT SIN.
HAIL MARY MOST PURE, CONCEIVED WITHOUT SIN.