Thursday, May 10, 2012
Message of Our Blessed Virgin Mary
To Her Beloved Daughter Luz De María.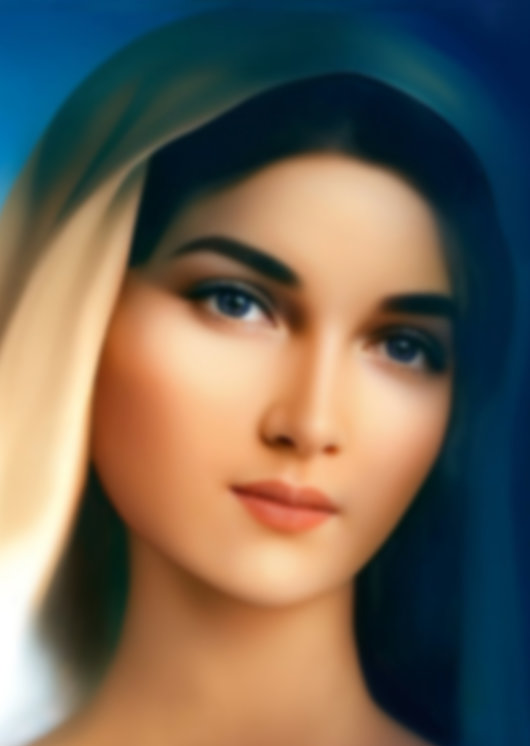 Beloved children of My Immaculate Heart:
MY BLESSING IS FOR EACH ONE OF YOU, YOU ARE MY CHILDREN.
MY HANDS REMAIN UPON HUMANITY SURROUNDING YOU WITH MY HOLY ROSARY.
Not only by bread does man live, not only with deeds of good faith you remain in the path; but you must communicate with My Son in some instant of the day, you must keep a space to which to retreat and communicate with My Son. PERSONAL PRAYER IS VERY IMPORTANT. The noise in your midst does not allow you to listen and see the imminent Signs of the Times.
Humanity, my children, deny the coming of the approaching events of this generation. They deny them out of wariness, for they lack closeness with God and by a dissembling convenience towards the precepts that they must follow. For this I shall call My priests to see with the truth and call the People of My Son to live in the Christian way, not in the false religiousness that will not lead humanity to enjoy the desired Treasure. The way you dress, the immorality, the lack of conscience, the degradation of the society is not to be considered as insignificant, it should not be overlooked, but you must be passionate in preaching and open the conscience and the heart of men.
Hell is not only anxious to keep the souls within, but the demons feel pleasure to see my children receiving My Son in the Eucharist and later on, like ardent fire live in hate, in vengeance, in envy, disguised as goodwill or considering themselves defenders of My Son's Church.
TIME CHANGES ACCORDING TO MEN'S RESPONSE,
IF THE RESPONSE IS ACCORDING TO THE WILL OF MY SON, THEN TIME EXTENDS.
HOWEVER, THE RESPONSE OF THIS GENERATION IS SO LAMENTABLE THAT TIME IS INSTANT AND THE INSTANT, IS NOT INSTANT.
The stars, the moon and the sun will not cease to shine, but men won't be able to see them, by the darkness that will come upon the Earth because of the contamination of the senses of the human being.
Children, you live an instant, take advantage of it and be aware of your conscience. Keeping steadfast in the righteousness path is a condition to be able to continue, do not forget to be humble, do not forget to support each other, be brotherly, request Divine help, which without it you won't be able to walk. The coming instants will not be benevolent with any of you.
My children will be persecuted by the followers of the antichrist. Those who deny him in this instant of instants will see it fulfilled and My Words will vibrate within their hearts.
My beloved ones:
Pray for England, it will greatly suffer. Pray for Peru, it will be astonished.
Pray for Uruguay, the grief will come.
The waters will rise, the earth will strongly tremble in different places and fire will come out of the earth. The signs will increase, look above.
My Beloved ones of My Heart, I announced to humankind that they must remain within My Immaculate Heart, and it has not been so.
You are My children, you have been entrusted to Me and I will keep you together with My Messengers, your protectors, so they won't be lost, even the just.
Be assured of a glorious sunrise where everything will be in the past and Peace will come and My Son will Reign.
BE CREATURES OF FAITH, AND IN FAITH CONTINUE THE PATH.
DO NOT WANDER AWAY FROM MY SON, HE WILL PROVIDE FOR HIS PEOPLE.
THE FAITHFUL WILL NOT BE HUMILIATED.
I bless you, I keep you in My Heart, do not fear, I am Your Mother.
Mother Mary
HAIL MARY MOST PURE, CONCEIVED WITHOUT SIN.
HAIL MARY MOST PURE, CONCEIVED WITHOUT SIN.
HAIL MARY MOST PURE, CONCEIVED WITHOUT SIN.