Monday, August 6, 2012
Message from the Blessed Virgin Mary
To Her Beloved Daughter Luz De María.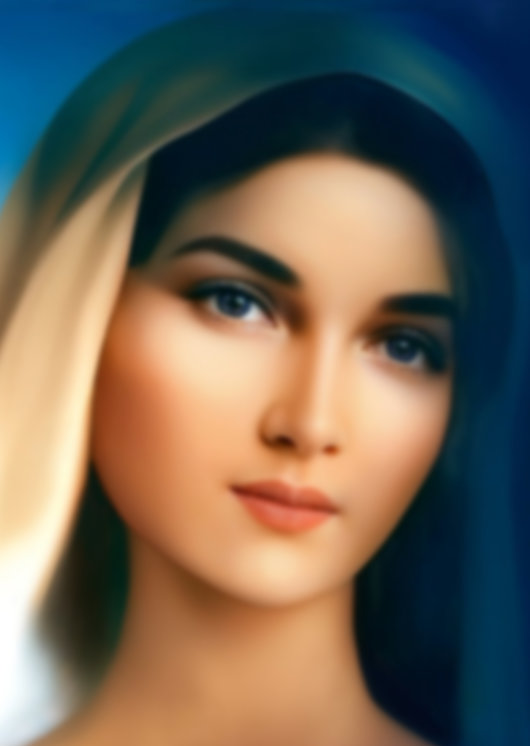 Beloved children of My Immaculate Heart:
I CONTINUE TO PILGRIMAGE FROM WILL TO WILL, CRUSHING WITH MY LOVE THE HUMAN BEING'S EGO SO THAT IT IS SET ASIDE AND YOU ALLOW DIVINE LOVE TO BLOOM IN YOU.
How much has My Son plowed, how much have I plowed, in the midst of the dryness of the human will and the human heart!
We have sown Words of Life, but in the majority of you, humanity, they have fallen on stony ground and have not germinated. I continue My pilgrimage without ceasing, instant to instant.
I received you at the foot of the Cross and united at the foot of the Cross, we will give to My Son what He has bequeathed to humanity. Do not continue to be so indifferent towards the One who created you.
AT THE END OF WHAT WILL HAPPEN, MY IMMACULATE HEART WILL TRIUMPH. By failing to comply with and abide by My call in Fatima, I will triumph over the pain of the Faithful. If My call had been fulfilled, the result of what is approaching would vary.
I DO NOT ANNOUNCE TO FRIGHTEN YOU BUT TO ENCOURAGE MAN TO TAKE A NEW
PATH, TO SEE, TO FEEL, TO PERCEIVE AND ENJOY THAT DIVINE BREATH THAT LIVES BEATING IN THE WIND, IN THE SUN, IN NATURE, IN WHAT YOU SEE, AND ABOVE ALL IN YOUR BROTHER AND
SISTER.
The vessels are empty, you need to fill them with the Wine of Divine Love, the wine of My Son's Love so that your senses are transformed and you act in likeness of Him.
You well know the events that ensue one after the other towards humanity. You are at the edge of the cliff, and I come here to rescue My sheep, those that My Son entrusted to Me so that they do not fall into the precipice.
How much power humanity has given to the devil! How much strength you send him with each negative thought that comes out of you! Man's behavior does not go unnoticed, it remains in a continuous movement and your actions expand not only on Earth but in the Cosmos. You, children, are not static beings; you are beings that constantly emanate activity inward and towards your brothers and sisters, towards what has been created by the generous Paternal Hand.
I invite you to remain willing, to expand your knowledge, to not limit your thoughts.
I invite you to give yourselves to the Holy Spirit so that He can profoundly penetrate in you and lead you to understand that you are children of an Omnipotent Father who with His Hands created all that exists.
My Beloved:
I invite you once again to pray for Japan, since it will suffer anew.
I invite you to pray for the Middle East, do not forget it in your prayers.
I invite you to pray for Guatemala; it will suffer.
LET EACH ONE OF YOU BE THE INTERCESSOR FOR YOUR BROTHER OR SISTER.
RISE, NOW! FROM THAT LETHARGY IN WHICH YOU CONSTANTLY LIVE.
RISE AND WITH COURAGE ANNOUNCE THE SECOND COMING OF MY SON SO THAT ALL PREPARE.
Be evangelizers who with your testimony encourage those hearts hardened by the lack of love, those that do not know My Son's Mercy and instead have given themselves entirely into the hands of the devil.
Awaken children lulled by what is worldly, by what is improper, children hardened by human mistreatments! Children who have been hardened, AWAKEN! FOR MY SON COMES AND BEFORE HIS SECOND COMING, THE SPAWN OF THE DEVIL WILL MAKE MY SON'S MYSTICAL BODY SUFFER.
Trust in Divine Protection, do not fear: the one who fears does not have/possess sufficient faith to continue to pronounce that Yes to My Son. Mature that faith that does not limit itself only to a vocal prayer but at the same time must be accompanied by the evangelizing practice with which My Son has exemplified to you the way to the Kingdom.
You are My Son's beloved disciples, you are My beloved children. Set off correctly your behavior, turn your mind away from those very human temptations and center yourselves in what My Son and this Mother solicit of you for the good of each one of you.
The human mind has been overshadowed and is being led to commit atrocities. You, faithful People, continue to nourish yourselves from My Son, living Him constantly and carrying Him within you. That is the best practice for a believer, the best and highest testimony of faith: not keeping for oneself My Son's Love that does not belong to any one but rather to all of humanity.
ADVANCE, ADVANCE, ADVANCE! Do not stop, for not even the blink of an eye is allowed in this instant.
I bless you. I bless the eyes that read this, My Word, and the ears that hear it; I bless the homes of each one of you.
Remain in My Son's Peace and within My Maternal Heart.
Mother Mary
HAIL MARY MOST PURE, CONCEIVED WITHOUT SIN.
HAIL MARY MOST PURE, CONCEIVED WITHOUT SIN.
HAIL MARY MOST PURE, CONCEIVED WITHOUT SIN.