Sunday, September 23, 2012
Message from the Blessed Virgin Mary
To Her Beloved Daughter Luz De María.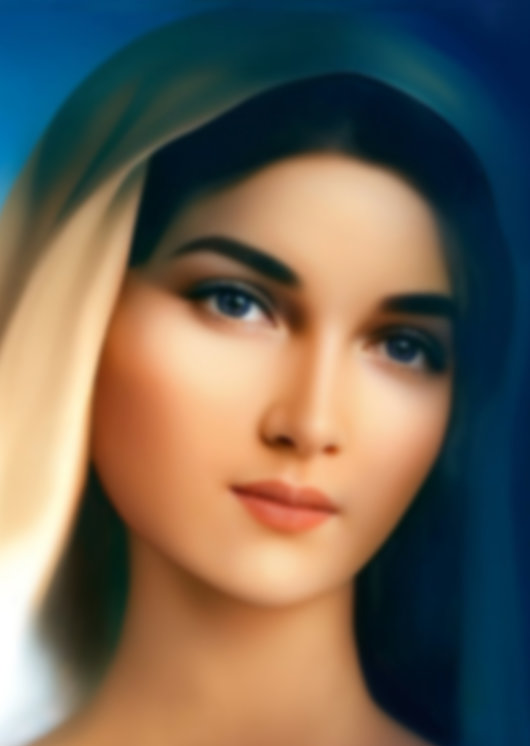 Beloved children of My Immaculate Heart:
MAN'S COMMITMENT TO GOD IS A FOUNTAIN OF LIFE.
Humanity has conditioned itself to live a mistaken concept of freedom. The free man is the one who possesses so much nearness and awareness of My Son's Love that he does not wait to be called a second time. Therefore, it is the one who knows his conscience and does not expose himself, rather he takes seriously what it is to be a true Christian.
I have called you to be witnesses of the Cross, since faith and the experience of faith remain more separated from one another than at any other instant in the history of humanity.
Human generations have stained and buried My Son's Name, they have made it dust, a reason for which there are so many who wish to silence what is coming and the purification of humanity. They wish to silence and ignore the final events for humankind, and this is not the path. The path is awareness with courage and bravery to rise above oneself and above distorted desires.
Beloved, you live in the midst of a fierce battle between the great and powerful people, which rise as giants with strength. This concerns all of humanity, not a few. And this is one of the reasons for My constant calls throughout all the Earth.
Man will not be saved through the achievement of human reasoning, rather due to the fingerprints of all men who have the imprint of Divine Blood.
Beloved children, recognizing himself a sinner, an offender of My Son, impious and outside… is not an evil for man. On the contrary, that leads man to recognize the Universal Plan of faith, and in that precise instant, man without knowing and without achieving it on his own, is allowing himself Salvation.
This is what My Children must take into account: I do not frighten, I alert so that you hold on and recover what is lost.
My children: whoever fights for Salvation knows that salvation is not only personal but universal, and he or she resolves to keep himself/herself in the Commandments and in the Sermon on the Mount, assuming responsibilities, not sweetening them to continue in what is incorrect.
IN THIS INSTANT YOU MUST UNDERSTAND IN THE STRONGEST AND STRICTEST SENSE MAN'S COMMITMENT TO MY SON.
MAN MUST STOP ON HIS OWN, LOOK OVER HIS LIFE AND AMEND IT; EACH MAN MUST BECOME A JUDGE OF HIMSELF, NOT OF HIS BROTHERS AND SISTERS.
Do not turn away from My Son.
Pray for Japan, it will suffer.
Pray for Peru, it will suffer.
Pray for England, it will suffer.
The earth shakes with force, before an incredulous humanity.
Beloved Children:
MY SON'S SECOND COMING WILL LEAD YOU TO TAKE PART IN THE FULLNESS OF DIVINE GLORY.
Salvation remains before each one of you; taking it is part of human freedom. Two paths are before you: the one of Salvation or of condemnation.
Children, be cautious. It is not My Son who turns away from man; it is man who, turning away from His Lord, brings upon himself Creation's call, which manifests itself in the natural disasters and other signs.
DO NOT BE DEAF, THE SIGNS REMAIN,
LOOK ON HIGH, DIVINE POWER WILL BE REFLECTED IN THE FIRMAMENT.
I bless you, I love you.
Mother Mary.
HAIL MARY MOST PURE, CONCEIVED WITHOUT SIN.
HAIL MARY MOST PURE, CONCEIVED WITHOUT SIN. HAIL MARY MOST PURE, CONCEIVED WITHOUT SIN.