Tuesday, December 4, 2012
Message from the Blessed Virgin Mary
To Her Beloved Daughter Luz De María. Given in the City of Rosario, Santa Fe, Argentina.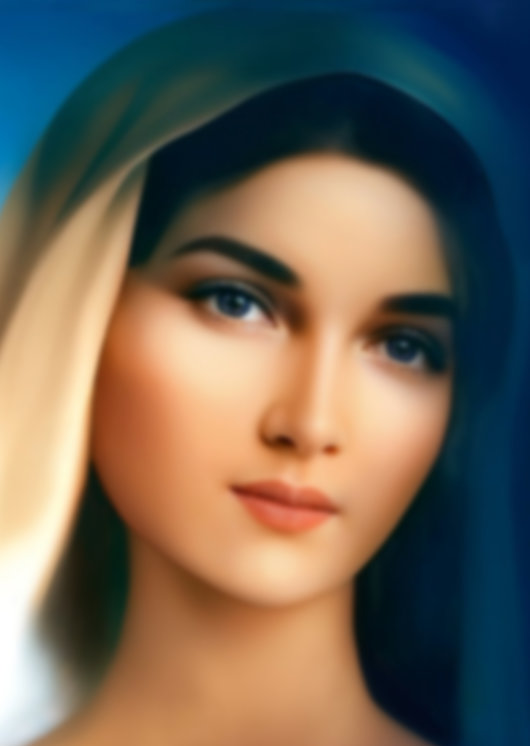 Beloved children of My Immaculate Heart:
DO NOT FEAR, DO NOT FEAR WHAT IS COMING, DO NOT FEAR THE EVENTS, FEAR THOSE WHO STEAL YOUR SOUL.
Humanity is about to converge in a series of events well-known by man, but men and women continue without God.
TO YOU WHOM IT IS PERMITTED TO HEAR THE WILL OF MY SON, I INVITE YOU TO BECOME AWARE OF THE NEED OF A QUICK RADICAL CHANGE.
In other eras I called insistently to conversion and was not heard but despised.
I INVITE YOU TO CONSECRATE YOURSELVES PERSONALLY TO MY IMMACULATE HEART SO THAT YOU PERSONALLY CARRY OUT MY REQUEST OF CONSECRATION.
Do not tumble before those who want to decree humanity's destiny, only My Son with His Love, with His Mercy and with His Justice will dictate the instant of instants.
The instant for each one of you will not be exhausted until the events arrive. Take advantage of these instants to convert. Do not deny yourselves this privilege that My Son offers you for your own conversion.
How I suffer for so many innocents aborted! They are being part of the pain that will ensue for humanity. Man scorns the greatest gift that My Son gives every human creature: life.
Today My Son feels Himself thrown in desolate places and is an object of great criticisms. How My Heart aches because of that. Make reparation before this very grave sin, before this grave offense.
My beloved, war is not far off - how many innocents will perish because of the pride of those who desire power!
I ask each one of you to be a repeater of My Son's Love and Will, one more within My Maternal Heart.
YOU WHOM I LOVE AND CALL TO REMAIN STANDING WITHOUT LOOSING HEART, I AM WITH YOU, I AM YOUR MOTHER.
I will bless your sacramentals. I bless your being so that evil does not touch you.
Mother Mary
HAIL MARY MOST PURE, CONCEIVED WITHOUT SIN.
HAIL MARY MOST PURE, CONCEIVED WITHOUT SIN.
HAIL MARY MOST PURE, CONCEIVED WITHOUT SIN.