Wednesday, January 2, 2013
Message from the Blessed Virgin Mary
To Her Beloved Daughter Luz De María.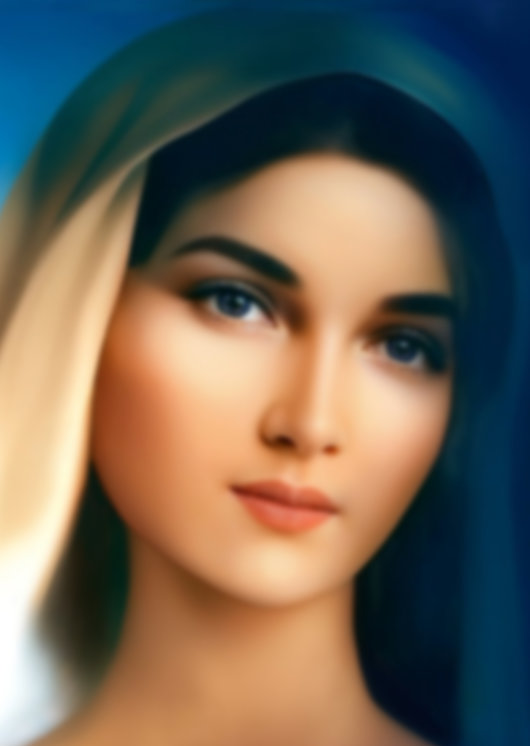 Beloved children of My Immaculate Heart:
YOU MUST BE WILLING TO CHANGE, BUT TO BE TRANSFORMED YOU MUST REMAIN WILLING SO THAT THE NECESSARY CHANGE TAKES PLACE, TRANSFORMATION.
This generation does not heed My Pleas, does not heed My Supplications; what is more, it does not know what it is to be transformed, it does not know what it is to be willing, it does not know fidelity or how to be guided… I LOVE YOU, MY SON GAVE YOU TO ME AND STILL YOU REMAIN SO FAR FROM ME.
If you open yourselves to change, if you allow yourselves to be transformed internally and to turn away from all that which prevents you from ascending spiritually, I, as Mother, will fight for each one of you against evil, against the dragon, against the antichrist, against the devil. But you do not know Me as a Mother, you do not recognize Me as such. You remain so far from My Heart and from My calls!….
Great trials will take place, I have explained this to you well, and despite this, knowing that great sorrows are coming for all, you continue in all the worldly activities and you do not enter the true spiritual path.
Great calamities are approaching the Earth and they have all been gestated by man's great sin. When these calamities reach you, you will return your eyes towards Me, you will remember My Calls and those of My Son, but you will have to doubly supplicate, for you have despised our Calls before.
MY SON IS INFINITELY MERCIFUL AND YOU ARE INFINITELY STUBBORN.
HOW MUCH I HAVE SUPPLICATED THAT YOU BECOME AWARE OF THE DEGREE OF SIN IN WHICH YOU LIVE AND EVEN SO YOU DO NOT LISTEN!
The instant will come in which you will remember these Words and some of you will gain awareness, but others will not and with great sorrow in My Heart I must express to you that they will be lost. I need you to soften your heart, to soften your senses and to leave behind that spiritual hardness, because by remaining far from My Son, everything spiritual in you has hardened and without a conscience you push it away from your lives.
Beloved children:
Pray for England, an event that will move the world will take place.
Pray for Japan, it will weep and lament anew.
Pray for the United States, they will suffer.
IN THIS INSTANT I INVITE YOU TO PRAY FOR ONE ANOTHER,
PRAYER IS NOT ONLY OFFERING PRAYERS ALREADY KNOWN;
PRAYER IS THE ACTION AND THE WORK FROM YOU TOWARDS YOUR BROTHERS AND SISTERS.
I allowed My Son to instruct Me. Being His Mother, I was His Disciple; being His Mother, I loved that He instructed Me so that I Myself could understand that more than My Son, He was the God Man and needed to fulfill the Father's Will. What I did not understand, I kept in My Heart and remained silent; but I was never an obstacle for Him. I remained at His side and was obedient to the Father's Will, but you do not abide the Divine Instructions and this will bring great lament for all of humanity.
REMAIN ALERT, LOOK ON HIGH:
"GREAT SIGNS WILL DESCEND FOR YOU."
YOU HAVE SCORNED DIVINE LOVE AND HE COMES TO SEEK YOU AGAIN IN HIS SECOND COMING, but before this happens, you will see inside yourselves. It will be so hard and so frightening for some knowing they have lived daily with sin!…
Heed My Calls, be blessing for your brothers and sisters, be blessing for the Earth, attract blessing for the Earth and do not continue immersed in what is worldly.
Beloved children of My Immaculate Heart:
I bless you constantly, My Heart remains open for you, like a Tabernacle, waiting for you to turn to Me.
DO NOT FORGET THAT MY SON DOES NOT PUNISH, THAT IT IS MAN WHO BRINGS PAIN YOU CANNOT EVEN IMAGINE OVER YOURSELVES AND OVER THE EARTH.
You who listen attentively to My Words, I beg you to continue being lights that illuminate those who live in darkness.
I bless you.
REMAIN ON THE CORRECT PATH, FULFILLING THE TWO GREAT COMMANDMENTS,
SUMMARY OF ALL: LOVE GOD ABOVE ALL THINGS AND YOUR NEIGHBOR AS YOURSELF.
The blessing from on high be over each one of you and over your own.
Amen.
Mother Mary.
HAIL MARY MOST PURE, CONCEIVED WITHOUT SIN.
HAIL MARY MOST PURE, CONCEIVED WITHOUT SIN.
HAIL MARY MOST PURE, CONCEIVED WITHOUT SIN.