Wednesday, May 21, 2014
Message from Our Lord Jesus Christ
To His Beloved Daughter Luz De María.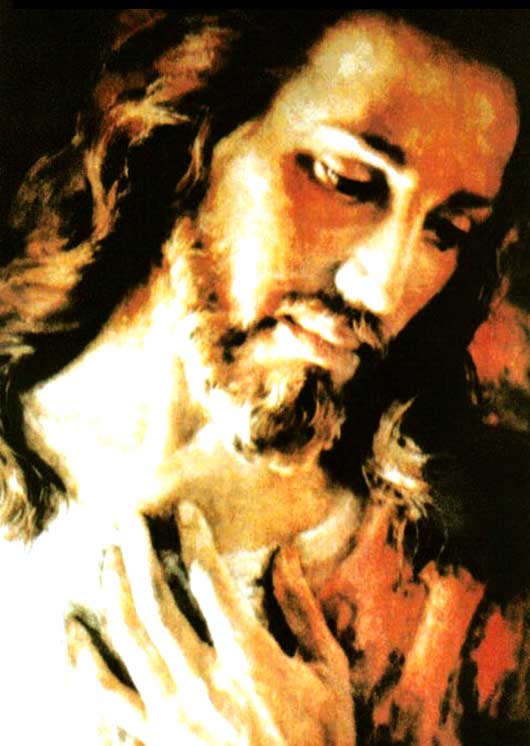 My beloved People, I bless you:
MY HAND REMAINS OVER YOU EVERY INSTANT, DO NOT STUMBLE, CONTINUE BEING STRONG IN MY TRUTH.
In this instant in which pacts of peace and alliance gestate, My Word is fulfilled; it is when you are most near to the outcome of all My Announcements and those of My Mother.
We take you by the hand, guiding you so you do not deviate or allow falsehood to fall upon you so that you continue to live in a false peace.
ALL THOSE WHO RULE THE PEOPLES, THOSE WHO DIRECT INSTITUTIONS, THOSE SCIENTISTS WHO HIDE THE TRUTH AND EVEN MY CHURCH, KEEP YOU UNDER LIES AND UNDER DARKNESS.
My Truth is not totally revealed, this is why I am directing My People through My faithful Instruments so that lies and falsehoods do not lead you to believe that you remain abiding by My Wishes and My
Will.
MY LAW IS ONE AND IT IS WRITTEN, AND IT CANNOT AND MUST NOT BE TRANSFORMED AT THE CONVENIENCE OF HUMAN BEINGS, that is why My Flock is so small… My Word is misrepresented to accommodate the falsehood with which the man of this instant walks.
I INVITE YOU TO WALK UNDER MY TRUTH, TO BE TRUE, TO NOT WAVER, TO REMAIN ATTENTIVE TO EVERY WORD AND EVERY LETTER OF THE PRONOUNCEMENTS THAT COME TO YOU, FOR THESE IMPLICITLY CARRY IN THEIR ESSENCE EVERYTHING CONTRARY TO MY WILL.
Arm yourselves with valor, with the valor of My Holy Spirit so that those who have agreed with satan from yesteryear, in this instant do not involve you and do not bring or guide you to form part of his spoils.
LIES REIGN AMONG HUMANITY, THEY REIGN THROUGH THOSE WHO MAINTAIN EARTHLY POWER, BUT I COME SOON TO RESCUE MY PEOPLE.
THESE ARE DIFFICULT INSTANTS IN WHICH MY TRUE CHILDREN FIND A STUMBLING BLOCK WITH
EACH STEP THEY TAKE, BUT DO NOT FALTER,
FOR I WILL SOON COME TO MEET MY PEOPLE.
Do not fear, I do not abandon you, on the contrary, with joy I look upon the instant we will see each other face to face.
Pray, My beloved People, for the United States; its leader has signed false alliances.
Pray, My beloved People, for My children of Venezuela who are flogged constantly under the scourge of communism.
My beloved People:
DO NOT ALLOW LIES TO LEAD YOU TO FALSE ILLUSIONS, RATHER ON THE CONTRARY,
SEE THAT BEHIND EACH INTERNATIONAL PRONOUNCEMENT
IS THE FULFILLMENT OF WHAT I HAVE ANNOUNCED TO YOU.
I bless you, continue in My Love, continue to be True, continue to be Christ-centered.
My Peace be in each one of you.
Your Jesus.
HAIL MARY MOST PURE, CONCEIVED WITHOUT SIN.
HAIL MARY MOST PURE, CONCEIVED WITHOUT SIN.
HAIL MARY MOST PURE, CONCEIVED WITHOUT SIN.