Friday, August 15, 2014
Message from Our Lord Jesus Christ
To His Beloved Daughter Light of Mary.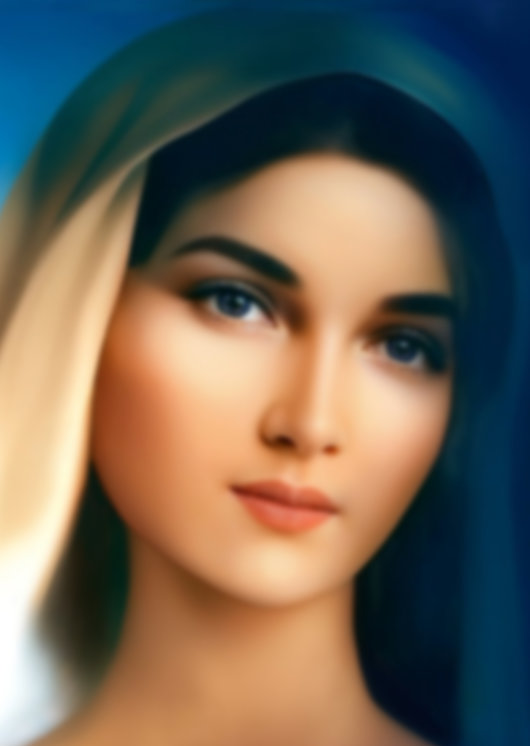 My Beloved People:
You continue to be under My Protection…
AS WE COME VERTIGINOUSLY CLOSER TO THE TRIBULATION OF THIS GENERATION,
MAN CONTINUES TO CRUCIFY MY LOVE, AS HE DOES NOT ACKNOWLEDGE MY LOVE,
NOT EVEN THOSE WHO SAY ARE STILL WITH ME…
Man has not understood that if he doesn't make an effort to purify himself, so faith can overcome everything, it will be impossible to overcome the obstacles which they are being subjected to every instant and his, what he calls, love for Me will dissipate.
I DESIRE FROM MY CHILDREN AN UNCONDITIONAL LOVE FOR MY MOTHER, THE LOVE OF MY MOTHER FOR HER CHILDREN IS INFINITE, SHE DOES NOT TAKE INTO CONSIDERATION THE
CREATURE'S MERITS NOR HIS VIRTUES. Only My Mother can help you in the instants in which the love in man is bribed by everything that surrounds him, even by his own senses that tell him: "you can't, you can't get any better; you cannot penetrate in the inner chamber that will take you beyond".
As the Warning and the great events are approaching, man's enemy walks from creature to creature increasing his loot of souls.
My beloved:
FAITH SHOULD NOT BE WEAKEN; YOU CANNOT ALLOW IT, NOT EVEN WITH EVIDENCE CONTRARY TO WHAT I ANNOUNCE TO YOU, YOU MUST WAIT FOR ONE MORE INSTANT.
Man wishes immediate proof even if it means losing his life, thus they journey unceasingly seeking to find evidence according to human logic.
Beloved, you cannot contradict Faith, this is a perceptive conviction of the Truth, and it is such that, if you had Faith as little as a mustard seed, you would say to it: "move from here to there" and nothing would be impossible for you.
MY CHILDREN ABANDON ME BECAUSE THEY CANNOT SEE ME, AND THEY DO NOT UNDERSTAND THAT EVERYTHING THAT IS VISIBLE COMES FROM THE INVISIBLE, look at a flower… and in it you will find the Divine Power, the Divine Beauty, everything comes from the invisible of My Love.
My beloved:
There are no two same creatures, they are all different, each one possesses free will and does with his life what he wants, and each one of them is what they wish to be. Man contributes with his inadequate actions and thoughts to the outcome of this generation.
SO MANY OF MINE HAVE FALLEN BECAUSE OF THIS OUTCOME, BECAUSE OF ANGER, BECAUSE I AM NOT OBLIGING TO THE HUMAN WILL!
SO MANY OF MY CHLDREN FALL TO THE SEDUCTIONS,
FORGETTING ABOUT ME; FOR ONE INSTANT OF PLEASURE!
SO MANY OF MINE BLAME ME FOR THEIR DESTINY,
WHICH THEY HAVE CREATED WITH THEIR OWN WILL!
Beloved children:
Pray for those brothers and sisters who remain lukewarm.
Pray for the United States, for it will suffer in its heart.
Pray for the war that will be unleashed without compassion.
Pray, for the earth will shake.
Pray for My church which is approaching the schism.
Beloved:
My Mother has bequeathed to Her children an irrefutable Faith, a Faith that transcends; She believed when she fled from Nazareth to Egypt without objecting, without a place to live, trusting in the Divine Word. And Joseph, did not make excuses, he only had Faith and fled to Egypt.
I ASCENDED INTO HEAVEN, AND MY MOTHER WAS TAKEN IN BODY AND SOUL INTO HEAVEN, THE
PLENITUD WAS GIVEN TO MY MOTHER, SHE LEFT THE VALLEY OF TEARS BEFORE MY CHILDREN,
AND SHE ANTICIPATED IT IN THE HOPE OF THE PLENITUD. MY GLORIFIED MOTHER LIVES IN MY HOUSE, FROM WHERE SHE BESTOWS UPON ALL HER CHILDREN HER MATERNAL PROTECTION.
Onward My People! With My Mother and holding her hand, do not fear, but increase in faith.
I bless you with My Love.
EACH ONE OF YOU MUST IN THIS INSTANT CROWN MY MOTHER WITH THE CROWN OF
PERSONAL FAITH, TO CONTINUE HEARING THE VOICE FROM HEAVEN THAT MY MOTHER REVEALS TO YOU CONSTANTLY BY DIVINE WILL.
Your Jesus.
HAIL MARY MOST PURE, CONCEIVE WITHOUT SIN.
HAIL MARY MOST PURE, CONCEIVE WITHOUT SIN.
HAIL MARY MOST PURE, CONCEIVE WITHOUT SIN.