Monday, October 27, 2014
Message from Our Lord Jesus Christ
To His Beloved Daughter Light of Mary.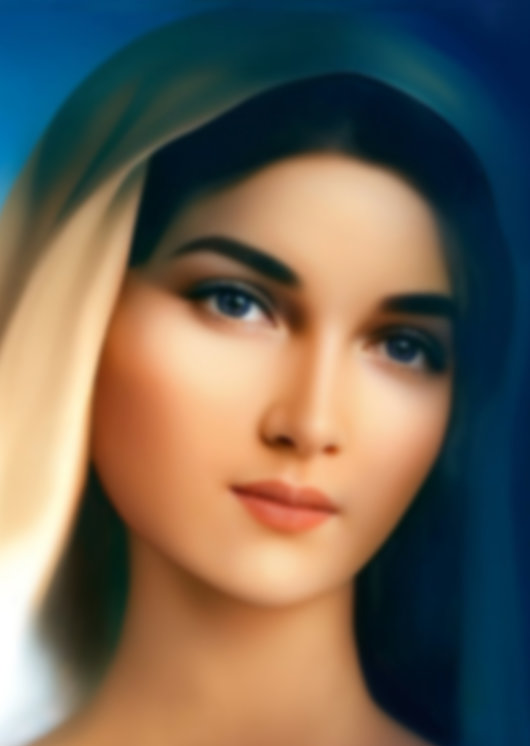 My beloved people:
PRAY AND I COME, ASK AND I GIVE YOU, DEVOTE YOURSELF AND I WELCOME YOU.
My people triumph when they unite and united fight against evil, they triumph when with the right preparations they confront evil. Man wants to fight with human means, but what he must do is fight with spiritual means. Evilness must be fought with prayer and fasting; mainly, if there is no prayer, you are far from defeating the enemy.
I came to teach a lesson to My people; this was not welcomed and continues to be unwelcomed, because it is not understood.
ANYONE WHO WANTS TO FIGHT EVILNESS MUST POSSESS WEAPONS AND THE MAIN ONES ARE PRAYER AND FASTING.
WHOEVER SAYS HE FIGHT IN MY NAME…, IN MY NAME HE MUST PRAY AS I PRAYED TO MY FATHER.
Fasting has been totally ignored and denied, working hard with false structures with which will not be able to effectively defeat but only half way, allowing evilness free and mocking man.
Beloved children:
OH WITH SUCH CALMNESS YOU VENTURE TO ESTABLISH FRIENDSHIP WITH THE DEVIL!
AND AT THE END YOU FALL INTO TEMPTATION.
I ORDER YOU TO BE FIERCE FIGHTERS AGAINST EVILNESS, DO NOT TALK WITH THE DEVIL, IT WILL DEFEAT YOU.
In this instant, beloved children, good and evil are in a constant struggle which human creatures seem not to notice. Humanity lives immersed in the mundane and in its cravings, without consciousness of the future of its soul. My faithful suffer the indescribable from their brothers and from some of My favorite children that do not think that I'd communicate My Word, as well as from their own family when they persecute them.
My faithful are persecuted, treated like mad people and are denied the possibility to reach the souls with My Message and My Mother's. Even so, My faithful live joyfully, that internal joy that calms suffering when you labor and act in My Will. While whoever is immersed in materialism, in the pleasures, in that contrary to My Will, lives in instants, instants of false happiness and others of anguish and dejection.
My beloved:
I WILL SEND MY HELP FOR WHEN IN THE INSTANTS OF
TRIBULATION YOU WILL BE MAINTAINED WITH MY WORD.
Live in a long-lasting feast, you who know Me and love Me.
Children, evilness finds the opening where it will penetrate and cause a disastrous storm when My Love is missing, when Charity is missing among you and when Hope is missing and are desperate. Do not think in those who give dates, these are not My Will, keep alert, do not fall asleep, with the oil of My Love in you palpitating continually.
My beloved people:
In the midst of all that you already live, there are so many of My children that do not know that in a blink of an eye humanity will enter in the widespread pain and My children will wonder: What's going on?; when you live in the world without considering your brothers who suffer.
Beloved children, the countries up north will be divided due to a great earthquake and a tsunami; the wicked city will be purified under water.
My Temples are empty and the wicked places deliver My children into the claws of Satan. Consciousness is missing, My people, and consciousness of My Love, of the little devotion to Me and the beginning of evilness. They try to fulfill My Will with false deeds of piety and fidelity to My Will with no direct commitment to a change of life for themselves and of their brothers.
IT MUST BE A CONTINUING ACT AND A CONTINUING LABOR IN MY WILL, REMAINING AS PRAYFUL SOULS AND
THE PRAXIS OF MY WILL. PRAYER WITHOUT PRAXIS IS DEAD AND ACTION WITHOUT PRAYER IS A DEAD ACTION, WITHOUT LIFE. One is the complement of the other, in instants in which My children must give testimony of that constant decision to be live transmitters, active and achievers of My Will. He who doesn't rest because of My Cause is not a fool; but he who ignores My Will for fear of criticism from his brothers is.
My beloved:
I AM LOVE AND WILL NOT ABANDON MY PEOPLE, EVEN IF MY PEOPLE LEAVE ME.
MY MOTHER IS THE PROTECTION AND HELP OF MY CHILDREN; SHE IS YOUR INTERCESSOR BEFORE ME, AND WHO REVEALS MY DESIGNS TO YOU.
Do not despise My Mother, a Child of Mine without My Mother, is not in total harmony with Me and must work harder.
Humanity knows that trials will befall them, but the trials are greater than they imagine, just as sin is unimaginable.
The darkness of sin impedes man to see beyond its eyes, the mountain will shift to the sea and from the sea new mountains that were hidden will emerge. Nature will belch sin that rests upon her and wants to renew itself. Man denies the fulfillment of My Mother's announcements, for fear, that will invade whoever doesn't fulfill My
Will.
My beloved people:
DO NOT WAIT WITHOUT CONVERTING; THE ENEMY OF THE SOUL TAKES FOR ITSELF THOSE WHO REJECT ME
FROM THEIR LIFE AND THOSE WHO LESSEN THE POWER OF MY MOTHER THAT MY FATHER GAVE HER, FOR BEING THE OBEDIENT BY EXCELLENCE. My Mother the Woman clothed in the Sun will take this generation to the final triumph over evil.
The power that man has given to evil has gained strength, throwing My children who are not conscious of what is happening into the hands of Satan and his cohorts, surrendering into the hands of a one worldwide power in every aspect, which therefore paralyzes the mind of man to control and debase man as debased is Satan himself.
Only my faithful people, who do not fear, who live, labor and act in My Will overcoming the temptations, seeing the way I see and thinking in My Thoughts when they consciously offer themselves constantly to My Will; only these, My creatures, with the help of their Companions of Light, will be like My faithful Church continue to wait for Me without desperation.
My children pray for the United States, pain will enter in its territory.
Children, pray for France, it will suffer in the claws of terrorism.
Children, pray for Chile, it will shake.
Beloved children:
Do not give up even though it will seem that My Church disappears; remain assured that the forces of hell will no prevail against her.
FEAR THOSE WHO WISH TO STEAL YOUR SOUL…
DO NOT FOLLOW THE HUMAN CREATURES; FOLLOW YOUR LORD AND YOUR GOD. LOVE MY MOTHER.
I do not abandon you. Do not forget to keep in your homes the blessed grape in My Name for the instants of shortage.
May My blessing be with My people.
Your Jesus.
HAIL MARY MOST POURE, CONCEIVED WITHOUT SIN.
HAIL MARY MOST POURE, CONCEIVED WITHOUT SIN.
HAIL MARY MOST POURE, CONCEIVED WITHOUT SIN.