Thursday, December 6, 2018
Message from the Blessed Virgin Mary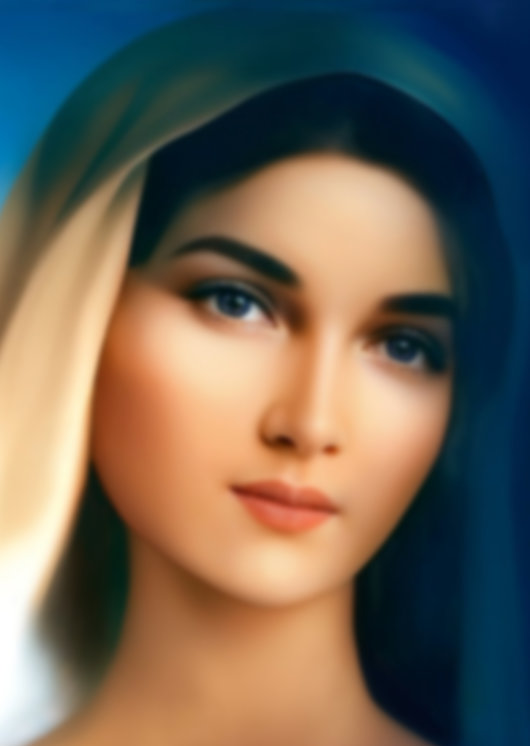 Beloved children of My Immaculate Heart:
RECEIVE MY IMMACULATE HEART THAT IN THE END WILL TRIUMPH!
MY MATERNAL LOVE WELCOMES YOU ALL WITHOUT DISTINCTION: I AM THE MOTHER OF HUMANITY.
I hold all of you by My Hand who want me to guide you to My Son; as My Son's first Disciple, He has called Me to be the QUEEN AND MOTHER OF THE END TIMES and therefore to guide the Apostles of the End Times.
AS APOSTLES YOU MUST WORK WITHOUT REST, knowing that evil does not rest and rages against souls to increase its spoils. You need to know how to recognize the signs of this instant in which you see how My Revelations are coming to their fulfillment in every aspect of human life.
Hasten your step, My beloveds; because of so much dehumanization the world is entering into social chaos and the nations are disturbed like a plague that advances without stopping, but on the contrary burns like fire.
THE APOSTLES OF THE END TIMES ARE NOT A SELECT GROUP BUT ARE THOSE HUMAN BEINGS WHO
CONVERT AND COMMIT TO LIVING IN THE TRINITARIAN WILL, BEING ONE MORE VOICE THAT RISES UP TO WAKE UP YOUR BROTHERS AND SISTERS BEFORE THEY FALL PREY TO THE NETS OF EVIL.
Beloved children of My Immaculate Heart, the Earth is exhausted, and even so man is not aware of it, but you continue looking from afar at how the climate is changing rapidly, without thinking about the unforeseen phenomena of Nature that are continually surprising Humanity, increasing their impact in areas where there were no natural events.
Hurricanes have increased their strength and their displacement has surprised entire peoples; melting accelerates the suffering of those who live in coastal areas, and faced with this the rulers, knowing what is happening on the Earth, should take precautions for their peoples.
HOW MANY CALL THESE REVELATIONS APOCALYPTIC!
THEY CALL THEM LIKE THIS BECAUSE OF NOT KNOWING THE INSTANT IN WHICH HUMANITY IS LIVING - OTHERWISE THEY WOULD CALL THEM REVELATIONS ABOUT THIS INSTANT.
The Sacrosanct Trinity has desired to make known through the revelations throughout all the ages, man's awareness that Humanity needs to be saved, not out of fear, but with knowledge for the prevention of a future of calamities. It has not been possible for Humanity to grasp this awareness, and at this instant this generation is experiencing the result of disobedience and rebellion against God. Now you need to commit yourselves not only to sharing fraternally the field where My Son has scattered each seed, but you must remain attentive so that the seeds germinate and in this way, as brothers and sisters, declare that conversion must happen now!
My children have disobeyed, accepting satan as a god, handing over some Churches so that man adore him, enjoying the desecration of the House of God where the People of God gather or have gathered. (Eph 1: 22-23) The Church being universal in character, it is made up of those who maintain their faith in My Son for their salvation. MY SON'S
MOST SACRED HEART IS BLEEDING AT THE TOLERANCE OF SOME OF HIS CONSECRATED WHO ALLOW CHURCHES TO BE CENTERS FOR WANTON MUSIC WITH SACRELIGIOUS AND PROFANE SHOWS. WHERE ARE MY FAVORED SONS...?
Beloved children of My Immaculate Heart, man is succumbing due to a lack of spirituality, of living the Gospel and being creatures given over to Divine Love.
Beloved children, impiety is spreading, the persecution against My favored Sons is increasing, My Son's Church is stripped of some of Her churches, yet even so, do not be discouraged, continue firm in the faith; with the trials comes consolation from above, the Angel of Peace who will come to give encouragement to the discouraged, to the dejected, to the tired, to those who wish to convert.
Humanity continues to suffer through Nature, the sun in one of its solar storms will strike communications and man's desperation will be immense.
CHANGES ARE COMING THAT WILL CONFUSE MY CHILDREN, THOSE WHO WISH TO LIVE ACCORDING
TO THE COMMANDMENTS. Do not falter, children, be strong, discern in the light of the Holy Spirit, do not turn away from My Son, seek Him in the Eucharist properly prepared and with a firm purpose of amendment. Do not turn away from My Son: He is present in each person and wishes to be adored in each person.
APOSTLES OF THE END TIMES, STRENGTHEN ONE ANOTHER, LOVE WITH DIVINE LOVE AND FORGIVE WITH TRUE LOVE, THAT SAME LOVE WHICH MY SON ENTRUSTED TO YOU.
MAKE HUMANITY WONDER WITH MY SON'S LOVE, MY SON'S FORGIVENESS, MY SON'S SACRIFICE, MY SON'S CHARITY, MY SON'S KINDNESS, MY SON'S HOPE.
Prayer for the United States should not be kept waiting.
Pray, My little children, pray for Mexico, it will be purified.
Man rejects God and without God has surrendered to the vileness of evil.
Pray for My children of France.
Pray, the earth shakes forcefully and man suffers, water enters the land and in other regions the sun ravages man, alarming him.
Do not turn away from My Son, unite and minister to one another, encourage one another, help each other. Come to this Mother; I lead you to My Son, stay united, do not separate, so that you may strengthen each other.
BE FAITHFUL FULFILLERS OF THE TRINITARIAN WILL, PRAY WITH THE HEART.
Do not fear, I am with you.
My Son remains attentive to His People; do not forget, children, that Advent is a time of preparation, of Love, of Unity.
My Maternal Blessing is upon each one of you, a balm in order for you to face daily life and to be ready to live in My Son when He appears to you in your lives.
Give thanks for what you are allowed to offer for the salvation of souls. I love you.
Mother Mary
HAIL MARY MOST PURE, CONCEIVED WITHOUT SIN
HAIL MARY MOST PURE, CONCEIVED WITHOUT SIN
HAIL MARY MOST PURE, CONCEIVED WITHOUT SIN