Friday, December 26, 2008
Colombia: Light for the Nations!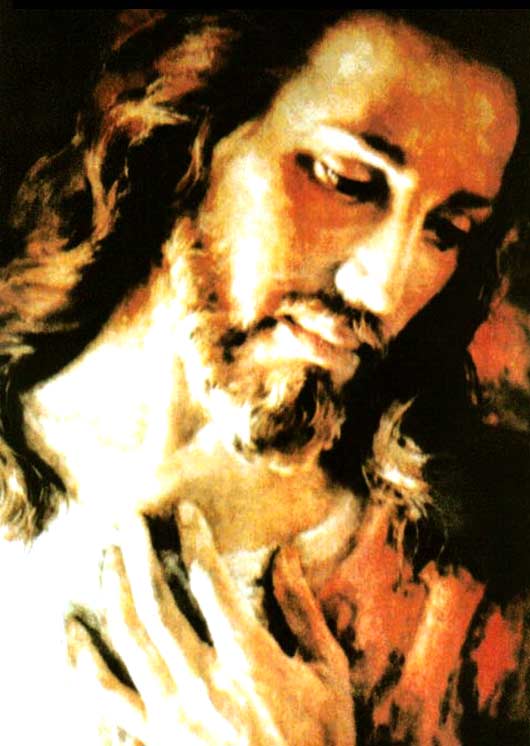 my children: Colombia will be the last place from where I will remove my Spirit; that is why when you hear of chaos, tribulations, catastrophes and wars, in different places, know that I am no longer there and that the tribulation for those nations has begun. I will leave gradually and Colombia will be the last nation I will leave. The tribulation will be felt more strongly in those nations that have turned their backs on Me; but truly I say to you, that before all this happens, Colombia will be converted and will illuminate the darkness of many nations that wander in darkness and error.
I will manifest Myself with signs and wonders from here to awaken those nations that are lulled to sleep by sin; it will be then Colombia the nation where the sun of hope will shine, which will move other nations to conversion. My Colombia will play an important role in my plan of salvation for these end times, from this land will come the cry of emancipation that will awaken the spiritually lethargic nations.
Colombia will be an example of peace, a light for humanity, a spring of living water, a land of faith and hope, where justice, harmony and freedom will shine again. This will be my chosen one, the refuge where many will find rest and comfort in the days of great tribulation.
I tell you my beloved that many nations will come to you, people of other races will settle on your soil, seeking peace and comfort for their lives; I will raise springs of living water, which will quench the spiritual thirst of many; then the nations will know that you are my chosen one, my land of provisions, where I have set my eyes to carry out my plan of salvation.
I BLESS YOU SONS AND DAUGHTERS OF MY BELOVED COLOMBIA. I BLESS YOUR LAND, YOUR FAMILIES AND YOUR INHERITANCE. MAY MY PEACE BE WITH YOU AND THE LIGHT OF MY SPIRIT GUIDE YOU. I AM YOUR FATHER: JESUS, YAHWEH, LORD OF THE NATIONS.
Make known my messages and propagated my children; do not stand still the time is short and the salvation of souls is at stake.