Saturday, April 4, 2009
My Rosary: Powerful Armor Against My Adversary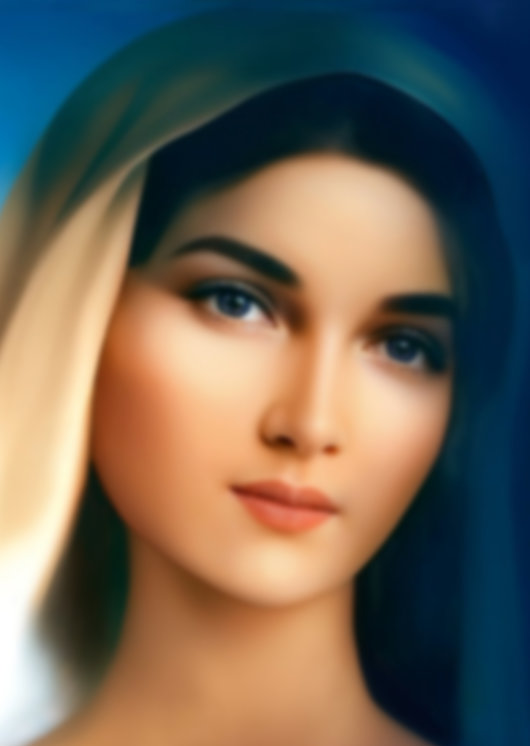 Little children: May the peace of My Immaculate Heart be with you. I your Heavenly Mother through My Holy Rosary intercede for all souls and most especially for those who are estranged from My Father. I am your intercessor, mediator and advocate who does not rest from praying and interceding for all my little ones; therefore, have confidence in your Mother who loves you so much and suffers for you; ask me with faith and I will take your petitions to my Father, who never ignores my supplications in favor of my neediest little ones.
I am your Mother Help of Christians who remains always at your side my faithful little children; therefore do not fear; pray and ask with confidence through my Holy Rosary, that my Motherly love will hear you and will bring your needs to the presence of God, so that they may become blessings and graces, provided they are for the good of your souls. Little children, I ask for much prayer for all those souls who do not want to listen to the call that my Father is making to conversion. Only prayer, fasting, and the sacrifice you make for them will free them from being lost; many souls go down into the abyss because there is no one to pray for them; accompany me, my faithful little children, praying with me the Holy Rosary asking the Father for these hard-hearted souls, so that my maternal love may open those little hearts to the mercy of God.
Little children, my Holy Rosary is powerful armor against my adversary and his hosts of evil; where the Rosary is prayed, my adversary flees in terror, for he knows that with each Hail Mary that you pray in honor of Me, many souls are lost to him; therefore, little children, pray with faith and trust in your Mother who never ignores your supplications when they are born of contrite and humiliated hearts. Know little children, that humility is a whip for my adversary; therefore do my rosary with humility; pray it slowly, meditate on each mystery, so that in this way you may relive with me the Birth, Life, Passion and Glory of my Son; the more you recite my rosary, the more defeats my adversary will receive and the sooner you will pave the way for the reign of our two hearts.
May my maternal protection assist you and the light of my Immaculate Heart accompany you always. I am your Mother, Mary Queen of Peace, Lady of the Holy Rosary.
Make my messages known and spread them, my little children.