Monday, April 19, 2010
My Spirit I Am Already Turning Away from the Ungodly Nations!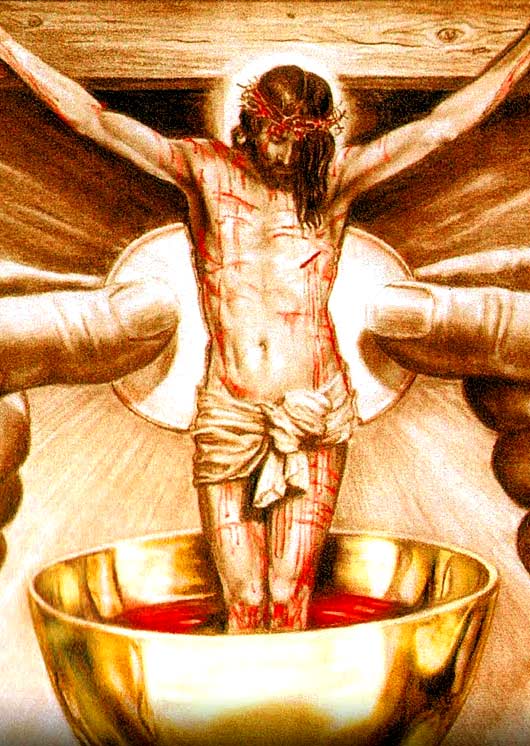 My children, sheep of my flock, may my peace be with you and my salvation be your daily walk. My children, do not leave me alone; come and accompany me; I am seized with loneliness and sadness; remember that the spirit is ready but the flesh is weak; pray and pray, for the hour is near. Weeping and gnashing of teeth will seize the immense majority of mankind; my sheep, lukewarm of heart, do not want to listen to me and walk into exile; I am knocking at their doors but they refuse to open to me; the valley of death awaits so many who today refuse to listen to the call I am making to conversion.
Nations turn their backs on me and do not want to convert; I am already turning away from many of them; poor nations; when they awaken from their spiritual lethargy it will be too late for them. The tribulation will bring more and more tragedy and desolation; I tell you that men will be scarcer than the gold of Ophir; my apocalyptic horseman is already riding, the hour of my Justice has begun; my Spirit I am turning away from the ungodly nations. What will become of you ungodly nations, only chaos, desolation and death will be your company.
My children: my Spirit I am beginning to set apart for the beginning of all that is written about the Judgment of the Nations; read the whole chapter of Daniel 12, for the seal is about to be lifted; then you will know that for a time I will no longer be among you; But to you sheep of my flock, I say to you, do not be afraid, my Mother and my Angels will accompany you; be alert and vigilant; pray at all times so that you will not fall into temptation; watch where you walk and with whom you deal; for truly I say to you, that the tribulation will be as great as has ever been seen among the children of Adam. Again I say to you, be very cautious and wise in what you say, for the brother will betray his brother1 the father the son and the mother the offspring of her womb; and woe to you who are on a tape in those days, for so great will be the tribulation that no one will listen to you; there will be two, one will be taken away and one will remain; make haste because the hour is near; keep your lamps burning day and night so that nothing and no one will take you by surprise.
My children; feed as much as you can on my Body and my Blood; for the day is coming when my daily worship will be profaned (Daniel 12, 11); where the carcass is, there the vultures will gather; remain therefore my children attentive and vigilant to the signs of these times; read my word and meditate on it in your heart so that you may abide in my truth and not be lost; for truly I tell you, there will be many who will be lost; even many of my chosen ones. Walk then, my people, in communion with my Spirit, because the days are near; days when you will hunger and thirst for spiritual nourishment and you will not find it; come then to visit me because I am about to depart; do not leave me alone; my Loving Heart is bleeding with pain because of your ingratitude and forgetfulness.
I am your Father, Jesus Sacrament, the Beloved who is not Beloved.
Make known my messages and spread them, sheep of my flock; distribute many copies of this message.