Tuesday, August 3, 2010
The Coming of Your God and Savior is at Hand!
Awaken, Awaken, O Mankind, for It Shall Be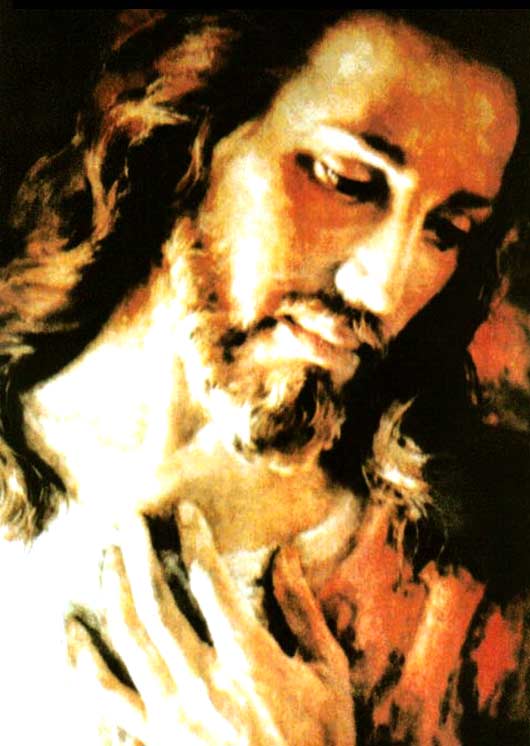 My children, may my peace reign in your hearts.
My Warning, Miracle and Chastisement, will mark the beginning of your purification; be ready with your lamps burning with prayer and in the grace of God, for the judgment of the nations is about to begin. Your time will stop and everything will be suspended at the passing of my little judgment; your souls will feel loneliness and thirst for God; you will look at yourselves and you will see the interior of your souls with all their misery and sin. You will feel pain for all the offenses and grievances with which you have offended the One and Triune God.
You will remember all your ways and all the deeds with which you defiled yourselves, and you will feel disgust at yourselves for all the sins you committed. You will be judged in love; the righteous will be judged in his righteousness and the wicked in his sin and lovelessness. If you welcome Me, with contrite and humbled hearts, you will find mercy; but if you turn away from Me, you will know my justice. I announce to you, rebellious children, that my Warning will be my last open door of my mercy; if after having seen and felt all this, you persist in your sin, it is because you are not sheep of my flock, then I will hand you over to the wolf to dispose of you.
My children, sheep of my flock: all the events described for these end times are about to be fulfilled; my Warning will show you that the wrong decision of a single man affects many; that sins of deed, word and omission, unleash spiritual violence and break with the balance of creation which is love in essence.
Awake, awake, O mankind, for the coming of your God and Savior is at hand. Convert at once and stop sinning, for very soon you will see the Sign of the Son of Man who comes to gather his flock, who comes to separate the wheat from the tares and the sheep from the goats.
Prepare then inhabitants of the earth, because you will hear my voice that will resound in your consciences, that will be your judge, that will show you the desert of your lives, and that will make you feel in your souls the pain that sin produces. Draw near the sheep of my flock to the fountain of forgiveness and reconciliation; feed as much as you can on my Body and Blood; practice justice and righteousness so that when the master knocks at your doors, you will be ready and will be able to dine with him. Again I say to you, that my peace be with you sheep of my flock. I am your Shepherd, Jesus the Good Shepherd.
Make known my messages to all nations, you sheep of my flock.