Thursday, May 17, 2012
The Light of a New Dawn Will Be the Joy of God's People!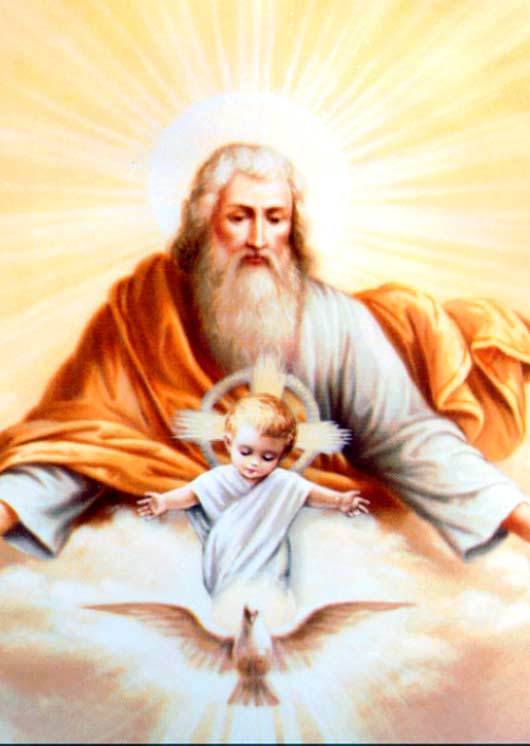 Dear children of my heart, may the peace of the Lord be with you.
The light of a new dawn will be the joy of God's people. Forward mi Son's flock, do not deviate from the path heaven has outlined for you! I, your Mother, I am with you to guide and direct you to my Father's kingdom. Regardless of the difficult trials; forward, do not falter!; think of the glory which awaits you in the new and Heavenly Jerusalem. Heaven will come down to earth and your eyes, my flock, will contemplate the glory of God.
My Son's fold, remain in the love and may love carry you to the gates of new creation. My children, love is God and love can do it all, trust in God and nothing will happen to you; find refuge in love and you will find the peace and fortitude you will need to confront the trial days approaching.
One thousand two hundred ninety days of purification, which will be a dream, if you remain in the love, in exchange you will receive the glory of God in the new creation. Creatures have you ever thought of the joy you will feel to be in the presence of God? You are privileged among all generations, for despite your misery and sin, God will purify you and your purification will passport to be in the glory of God. How many prophets and blessed souls desired to see what you are about to see! The time of your trial is nothing in all eternity and in God's will, compared to the grace which will be given you tomorrow when your spiritual being may see the King in all His glory.
My children all is about to begin, but be not afraid, walk with your Mother and allow this loving Mother to guide you to Her Son and His glory; pray the Holy Rosary and be not afraid; my Rosary is the road that leads you to My Son. I am the Arch of Salvation to take you unharmed to the gates of the new creation. Gather around me, I will care for you as a hen cares for her chicks. I will not allow any of My children to be lost; I will cover them with My mantle and will keep you warm in My bosom, I will take you by the hand and lead you to the glory of God.
May the peace of God, One and Triune remain within you! Your Mother Mary, Lady of all Nations.