Friday, February 15, 2013
Urgent Call from Sacramental Jesus to His Priests, His Ministers and in General the Catholic. World.
Nobody Else, Just My Priests and Ministers Can Touch My Sacred Host!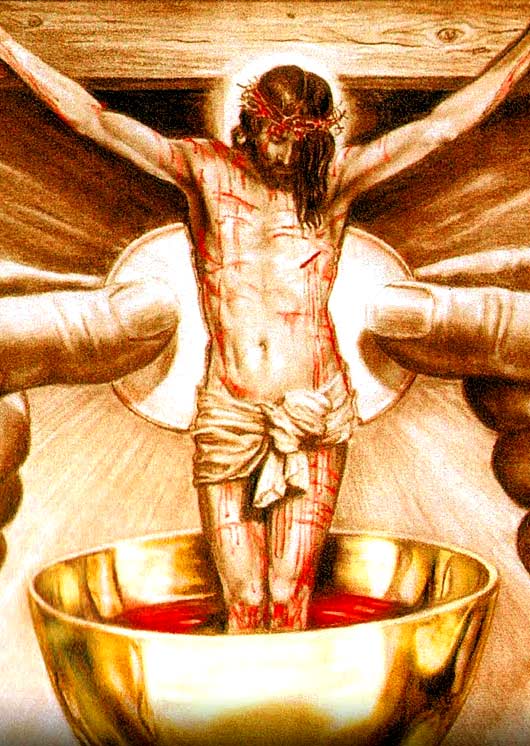 My Preferred sons, my beloved flock, my peace be with you!
What sadness I feel watching many priests and ministers which do not exert my priestly ministry, they have delegated in my laity children the power to hand out my Body and my Blood. Who tell you, shepherds of my flock, that laity can exert my priesthood? Remember my words in the last supper with my apostles: "…This is My Body, which is given for you. Do this in remembrance of me. And He did the same with the cup after supper, saying this cup that is poured out for you is the new covenant in my Blood." (Luke 22. 19-20).
Only to you, who are the representatives of my apostles, has been given the power of hand out My Body and My Blood. Nobody else, just my priests and ministers can touch my Sacred Host! I repeat it: Only the consecrated hands of my priests and ministers can hand out my Holy Communion. My laity children never can supersede my priests, because doing it commits sacrilege. My laity children should participate in my church performing others functions, but never supersede priests and ministers in my priestly ministry.
Preferred sons this outrage that are committing to my divinity is a grievous offense that goes against my gospel and doctrine of my church. This is not from me; this is the doing of my adversary and his wicked agents, infiltrates in the interior of my church. Sky cries with me watching all the outrages that are committing against my divinity by many of my preferred sons. My adversary mocks me in many of my houses watching how I am outraged by a lot of you.
Each outrage to my divinity is scourges that I receive by my beloveds; stop offending me, follow not outraging me! Reconsider shepherds of my flock; reconsider my people for tomorrow you do not have to mourn. I truly tell you: the way that you treat me, also you will be treated when you will be present before me. I assure you, as you have not mercy with me, so there will no mercy for you when I will call you to ask your accounts of your actions. Beloved children amend your attitude for tomorrow when you arrive to eternity you may be justified. My peace I leave you, my peace I give you. Repent and convert, because the Kingdom of God is close. Sacramental Jesus: The beloved, who is not loved.
Make known my message in all my houses.