Monday, May 6, 2013
Sacrament Jesus' Call to Humanity.
My Tabernacles Are Fountains of Life Take Advantage of Them; You Will Find Me in Them!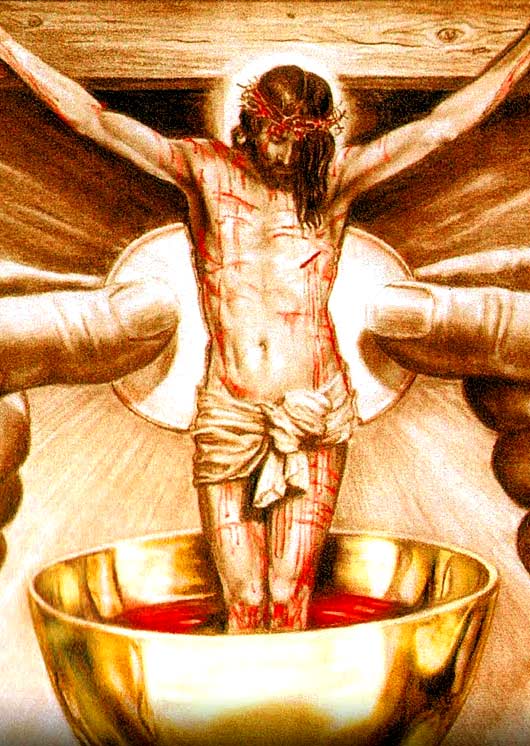 My Children, peace be with you
I am the living bread which came down from heaven for stayed with you into the silence of every tabernacle until the end of times. My Body is true nourishment and My Blood is true drink of eternal life for your spirit. Come close to me and do not be afraid I am your Salvation, your food, your refuge, your stronghold; come to me! Take refuge in me, rest in me; I am here to listen to you and solve all your troubles; I am here for help you to carry your cross every day.
Children of mine do not search man for solve your problems, nor put your trust in things of this world; recall that everything in this world is vain and fleeting. Seek the Vine of Life that I am, and I will give you the joy of everlasting life. Why do you fear to get close to me? Look, I am your Father, and I know you; I am here to forgive you not to punish you. My Love and My Mercy are biggest that your sins, trust me, I am your Friend, Brother and Father, tell me everything, fear not, rest in me and I will make your burden lighter, solve all your problems and forgive all your sins for however great it can be. Do not look for solutions for your troubles out of me, seek the Life which is me, and everything will be solved according with your faith.
My tabernacles are fountains of life take advantage of them; you will find me in them! Thus do not see me, know, that I am here in Spirit and Life, seeing you and listening to you. I am the God of all times, that never forsake the poor, or the neediest, nor the helpless, nor the widows, or the fatherless, nor the unhappy, or the sick and less the repentant sinner.
Come to me, with a contrite and humbled heart and I promise you that I will forgive you, and never remember your sins. I am Love in essence and the love that comes from me is the inexhaustible source of forgiveness and mercy.
Come to me prostitutes, homosexuals, drug addicts, thieves, alcoholics, adulterers, fornicators, lustful, mothers who abort, warlocks, sorcerers, come to me sinners of every class, race, culture or religion and I assure, you shall not leave disappointed. I am the Way that you walk looking for, I am the Truth that will set you free, and I am the Life which wants to pour out upon you abundantly. Do not be afraid, come to me like prodigal son, and I will make a banquet for you return. I am waiting, do not delay. I love you, your Father: Sacrament Jesus; the friend who never fails.
Make known my messages to all mankind.