Monday, August 19, 2013
Urgent Appeal of Jesus the Just Judge to the Wicked Nations.
Very Soon You Will Know My Justice You Wicked Nations, My Trumpets Will Sound Day and Night and You Will Know of My Wrath!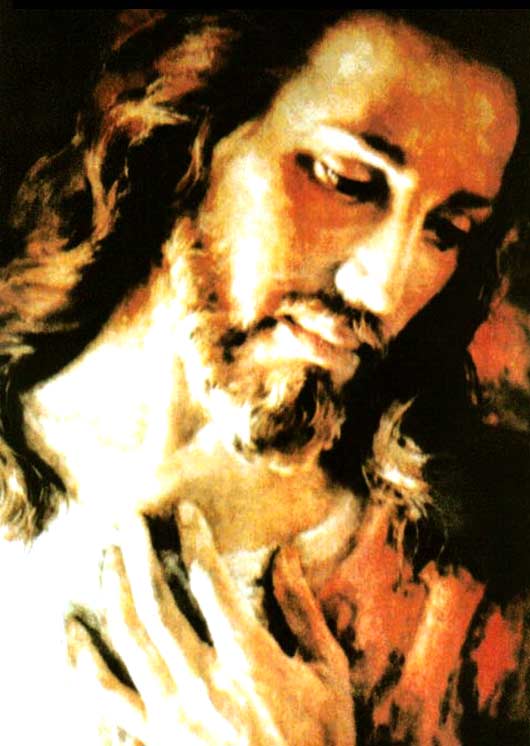 Peace to you, men of good will.
The sins of the flesh have taken over the vast majority of humanity.
Pleasures, to have and possess are the goal that many have undertaken. Poor creatures, so much vanity of vanities and with a dead soul, you are the undead who walk as errand shadows, the gods of this world are leading you to eternal death!
Everything is infected; my creation is covered by a black cloak of evil and sin. Damn those who abuse my children, who bleed my people and who shed the blood of my innocent, better they had never been born! I will punish all those nations which have approved laws against life, morality and justice with the full weight of my righteous anger ! I burn with jealousy for my creation, I will no longer allow so much injustice, so much immorality and sin, the limits of my patience have overflown! Very soon I will lay down my righteous wrath upon the wicked nations, then, they will know that I am that I am, Lord of Nations, Ruler of the Universe, the One True God. All -seeing, Knowing and Probing, who pays to each according to his works. Woe to the wicked nations, because with the same force with which they have transgressed my statutes, they shall be broken on the day of my righteous anger! Keep sinning and accumulating injustices, so that you further hasten your destruction! I tell you that in the Day of Judgment, there will be more tolerance for Sodom and Gomorrah than for you.
My faithful children living in some of these nations will be notified before the punishment for them to leave, just like I did with Lot and his family. Fire from the sky will fall on those nations and there will not remain of them stone upon stone, they will disappear from the face of the earth never to be remembered. Very soon you will know my righteous wrath wicked nations, I will sound my trumpets upon you day and night and you will know of my righteous anger. I am not pleased with your destruction, if ye repent and return to me, before the time of my righteousness comes, I assure you that I will forgive you. Remember: I am patient and forgiving, slow to anger and rich in mercy, if you come to me with humble and contrite hearts. I am also the Just Judge, who will not allow ye to continue destroying my creation and breaking my precepts.
For my love, mercy and patience, I am loved; yet I am feared by my righteousness. Who do you want to know, the God of Mercy or the God of Justice? Best decide once and for all, before I come as Judge, lest ye wail tomorrow! The Just Judge.
Praise be to God! I called upon him and I emerge victorious from among my enemies. The waves of death wrapped me, the torrents of hell frightened me, the ties of the abyss bound me, before me lay the traps of death. I cried to the Lord in my distress, I raised my scream to my God, and he heard my voice out of his temple, my call came to his ears (Ps. 18. 4 to 7). Psalm of protection for the days of divine justice.
Make known my messages, seeds of the God of Israel.
Make known my message to all mankind.