Thursday, September 12, 2013
Saint Michael's Call to Mankind.
The Trumpets Are Sounding Again and Calling to Repentance and Conversion!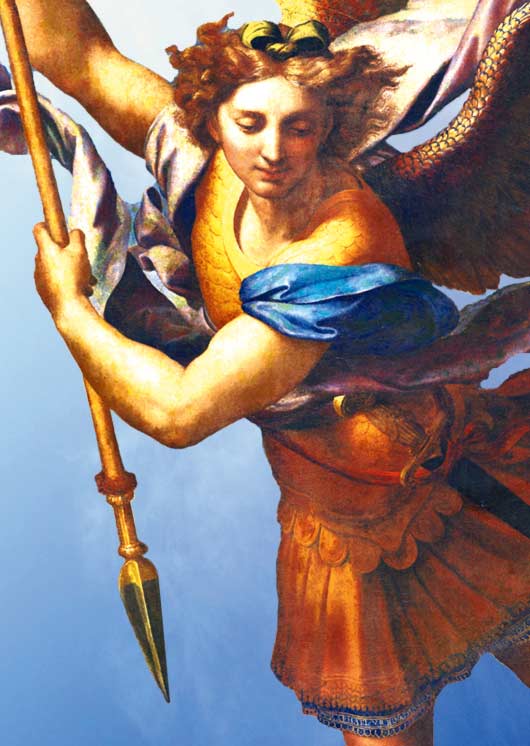 Glory to God in Heaven and in earth peace to men of good will
Brethren, peace of Almighty God be with you all.
The days are approaching when mankind will cry out to God and screaming will ask him by His presence and they will not be heard, because it will be time for justice. Peace of men is nearing to completion, kings of this world, apart from God, will be the ones, who with their proud, selfishness and lust of power will bring wars and death.
Everything will break loose at any moment; all that is written in Holy Word of God will be fulfilled to the letter. My Father, who is infinity merciful, waits patiently that runs out the last second of mercy for he is not pleased by the death of sinner. Such is the wickedness and sin of humanity in this end times, if my Father will send the punishment before 'the warning' would be few, very few those who would be saved.
Many of you yearn that all events that are about to come, be given soon. You think like men but God does not think so, for Him, the most important is the salvation of sinner, that is why, He is waiting patiently for his mercy be entirely consumed in order to make way to his righteousness. The trumpets are sounding again and calling to repentance and conversion! Mortals, what are you waiting for, to return to God? Do not waste the little time left for go in search of things and cares of this world; look! That the time is running out every time more and more, and the immense majority, of you, continues given the back to God's calls. You are listening to the sound of celestial trumpets and seeing the signs given, but you do not want to change. You hits chest and invokes the God's name from lips and ears when a calamity or natural disaster will come, but after all that happens, you forget and continue sinning.
What sadness feels heaven watching the ingratitude and lack of commitment of the vast majority of mankind! Faith is languishing every day more and more and sin increases, breaking the commandments of my Father is a custom of the great majority, my Father's laws are considered obsoletes, so this humanity walks towards the abyss. From the all generations, it is this generation of recent times the most sinful, and it is also in this generation where more souls are condemned. Thousands of souls fall daily into Sheol, the sky trembles and my Father sees with sadness and pain how they are lost, unable to do anything for them.
Reconsiders! O humankind! And come back as soon as possible to retake the path of salvation, because everything is about to begin and when the time of God's Justice comes, there will not way back! Ask for our intercession, do not forget us, we are here to serve you and to give you our assistance; we want to help you and guide you so that you can achieve tomorrow the joy of eternal life.
Your brothers: Michael Archangel, all the archangels and the angels of the kingdom of God.
Alleluia! Alleluia! Alleluia! Glory to God! Glory to God! Glory to God!
Make known our messages, men of good will.