Thursday, November 7, 2013
Mary's Mystical Rose Call to the Children of God.
The Blood of My Son is Powerful Spiritual Armor, Pray at Every Moment and My Adversary and Its Hosts of Evil Cannot Hurt You!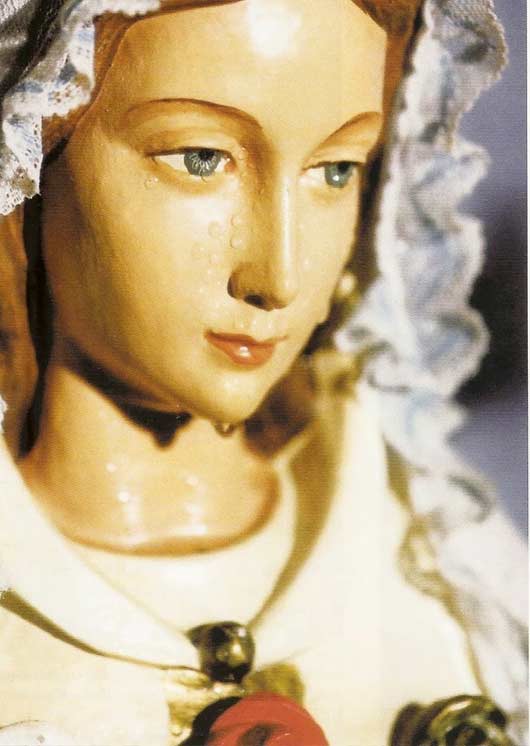 Little children of my heart, may the peace of God be with you and my motherly protection be with you always.
My children, behold God's creation and thank the Almighty for all his mercy, share within the family and give thanks to God for all his blessings and for all the time he has given you life. I say this my children, because the days when all will be confusion, pain and sorrow are coming, I want not to scare you because that is not my intention, I just want to lovingly ask you to prepare yourselves for the arrival of all the events described in the holy word of God for these the end times. Remain united in the love of God, depart not for a single moment of our two hearts, for the coming tribulation can only be overcome if you are united in love.
The power of love and forgiveness is a spiritual stronghold which will not allow any incendiary darts of hate, resentment, bitterness, revenge and division with which my opponent wants to divide families with to penetrate within you, within societies and within the whole world. Spirits of hate, resentment, and division, my opponent has begun to unfold, these spirits can only be defeated with love and forgiveness. Have this in mind my children, that you can be victorious in the every day spiritual warfare.
Before leaving your home, parents bless your children and bless yourselves, bless also all the people you will deal with during the day, that the power of blessing thus protects you and hence my opponent cannot hurt you. Seal all with the blood of my Son and inmerse them in his holy wounds, because all these evil entities have control, power and dominion over this dark world, myriads of evil spirits already traverse the world looking for ways to make you lost.
Do not be foolish, enter not into spiritual battle without heaven's help, I assure you, you will lose your soul. Whenever you are attacked in the mind with darts of hate, resentment, revenge, lust, adultery, envy and all other sins of the flesh, lose not your head; hasten immediately to make use of the divine antidote, summon the power of the Holy Spirit of God and request my maternal protection. The blood of my Son is powerful spiritual armor, Pray at every moment and my adversary and his hosts of evil cannot harm you. The blood of my Son is your salvation, cover yourselves with it and when the incendiary darts of the evil one arrive to your mind, say this: The blood of Our Lord Jesus Christ has power and with it I will be victorious. The blood of Jesus Christ covers me, washes me, heals me and sets me free, inside and out. Flee from me, enemy powers, for the Blood of the Lamb of God is my defense and my salvation.
Learn by heart my little children, these prayers of the Blood of My Son, that you can repel the mental attacks from my adversary and his evil spirits who seek to torment you and make you fall to then rob your soul. You are forewarned, walk as children of the light that you may iluminate the forthcoming darkness.
Mary Mystical Rose, your Mother who loves you.
Make known my messages, little children of my heart.