Sunday, September 19, 2021
Call of Jesus of Mercy to His Faithful People. Message to Enoch. Corpus Christi Parish Cali - Colombia
Pray with My Rosary of Mercy and Give Me Your Paternal and Maternal Family Tree, to Free It from the Curses and Ancestral Ties That Bind You and Your Generations, Materially, Socially and Spiritually!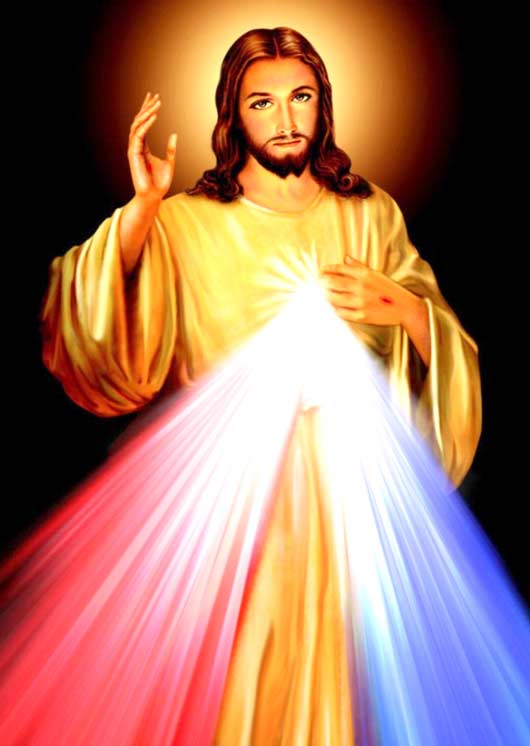 My peace be with you, My children.
The days of purification will intensify and no mortal will be exempt. The purification will be stronger for all those who have not liberated their family tree, because all the burdens of curses and ancestral sins will be released and purified in every mortal. Your family tree will be released in the purification so that all past, present and future generations in you will be free from the intergeneric burdens; remember that no stain of sin will enter the new heaven and earth. Therefore, from now on, you must pray for your ancestors by offering prayers, fasts, penances, and Holy Masses on their behalf, so that when the days of the great purification come, you will be free from the ancestral burdens and will not have to go through this hard process of liberation.
There are millions of souls of your deceased relatives and ancestors, who have not been able to free themselves, and are spiritually bound by the lack of prayer of their relatives in this world. Heaven, My children, needs to free these souls who are wandering in this world or suspended in space, and who are waiting for your prayers, fasts, penances, holy masses and other sacrifices and offerings that you make for them, to free them and to be able to find the Light that will guide them to eternity. I need then that you pray for your paternal and maternal family tree, because it is urgent to free these souls so that your purification will not be very painful. I remind you: You carry God in your heart and your ancestors in your bones: therefore, it is urgent the liberation of your family tree so that your ancestors and you remain free and thus, the future generations will be pleasant fruit in the eyes of My Father. The souls who have not been able to find the Light of God, need to be freed in order to be judged and taken to their rightful place in eternity.
Pray with My Rosary of Mercy and give Me your paternal and maternal family tree, to free it from the curses and ancestral ties, which also bind you and your generations, materially, socially and spiritually. There are entire generations that are born and die in ruin because of the occult curses that are engraved in their blood; there are generations that find it difficult to forgive because they have curses of resentment in their genetic line; others bring curses in their marriages that end up separating. With this I want to tell you that all the obstacles and barriers that do not allow the generations to progress materially, socially and spiritually, have their roots in the intergenerational field.
Remember that My Father created you healthy and blessed you so that you would inhabit the earth and be prosperous; but sin and estrangement from God are to blame for all your misfortunes and misfortunes and this has passed from generation to generation, without being released; it is because of the intergenerational curses that the blessing of God does not reach you, because it is bound by the sins of your ancestors. Therefore, My little ones, free your paternal and maternal family tree, so that you may be healthy and prosperous.
I bless you: In the Name of My Father. In My Name and in the Name of the Holy Spirit. Be in My Peace
Your Master, Jesus of Infinite Mercy
Make known, My children, the messages of salvation to all mankind.