Tuesday, June 10, 2008
The Notice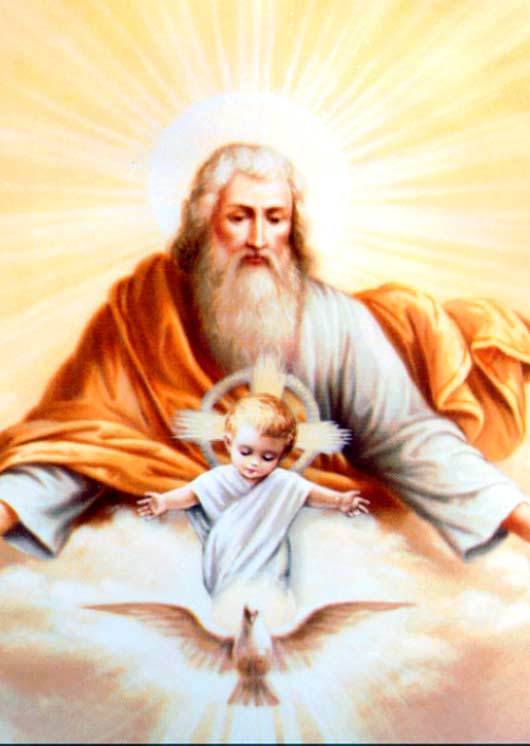 My children: my peace be with you. The days of my justice are already knocking at the door; wake up oh mankind, I do not want to see you die; do not be stubborn and insolent; I want you to embrace Me, without having to go through my justice. Your time is running out, bad news is going to be your company, catastrophes, famine and pestilence will intensify, chaos and despair will be the payment that this ungrateful and sinful humanity will receive.
What are you waiting for to implore forgiveness and mercy? Arise at once, and say that the Kingdom of the New and Heavenly Jerusalem is near; convert and repent; resume as soon as possible the path of salvation; otherwise you will be many who will be lost at the pace of my justice.
Again I tell you that I do not want your death, but that you live and dwell with me in my New Creation. Very soon the warning will begin which will be my last call to mankind for their conversion. I will make a judgment to each one of you so that you may awaken from your sin and return once and for all to the path of your salvation. To the lukewarm of heart and to those of you who are in mortal sin, I say to you: tremble, for I will show you the abyss where you will end up, if you continue to break my precepts.
Your time I will stop and everything will be suspended at the passing of my little judgment. Mankind will then know that I am the God of Life, the Ruler of the Universe, who will not allow you to continue to trample on my Creation and my precepts.
Awake children of Adam, for the coming of your Lord and Deliverer is at hand! Let the husbands leave the thalamus, let the daughters of Zion arise and sing songs imploring mercy and forgiveness, for the great and terrible day of the Lord is at hand. Gather yourselves together and collect yourselves in prayer, so that when the master knocks at your gates, you may be ready with lamps burning and may dine with him.
I announce to you then that my first signs are about to begin; if after having seen and felt all this, you persist in your sin, it is because you are not of my flock, and I will leave you, rebellious sheep, at the mercy of your master to dispose of you. This is how I will select the wheat from the tares and the sheep from the goats. I tell you children of darkness and sin, your days are numbered; keep on sinning that hell awaits you and eternal death will be your reward for all your injustices.
Very soon I will cleanse my creation of the weeds, so that it may once again become a flowery field, where peace, harmony and fullness may flourish. Get ready then inhabitants of the earth, because you are going to see events and signs never before seen by any eye, to see if in this way you wake up and take again at once the path that will lead you to my Eternal Jerusalem. I am your Father: Jesus the Good Shepherd. Make my messages known and spread them, my children.
Join the day of prayer and fasting for Medellin and Cali!
Let us implore the Heavenly Father for mercy and mercy, for your chosen cities.