Tuesday, March 11, 2014
Mary's, Mystical Rose, Call to Households Shepherds.
This Humanity of These Last Times is the Most Sinful and Decadent of All Generations That Have Existed, and It is Also in Which More Souls Had Been Condemned, Especially Young!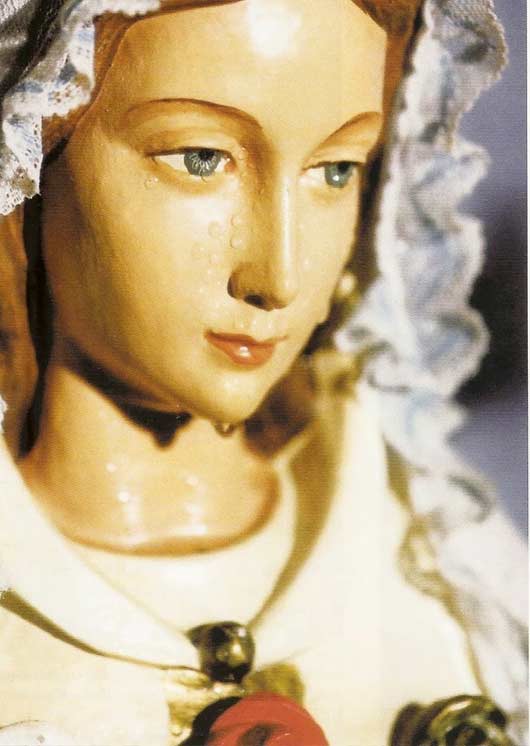 Little children, may peace of God be with you all
O, how sad feels my heart seeing the moral, social and spiritual degradation in this sinful and ungrateful generation! Parent of family, you are the shepherds homes; your children are getting lost for your complaisance and lack of character! How much have changed households, children are now who command in it, because parents have forgotten to exercise authority with their own families.
Parents, remember that home is the first society, it is at home where should lay the foundation of love, respect, obedience, discipline, honesty and above all fulfillment of divine precepts, which are the foundation for healthy human coexistence. O, parents give love, but not a materialized or condescending love which turns in loss of values! Remember that love is essentially a set of little details where prevails foremost respect and obedience to parent's authority.
Parents do not condition your love or confuse it with material things! Love is also corrections, and you should inculcate moral and spiritual values in your children. I tell you, parents of families, if your households are away from God as spiritual bulwark, and they are just places to rest; if you, parents, do not teach your children to fulfill the divine precepts, neither inculcates in them a healthy, moral and spiritual doctrine, and in addition, you do not give them a good example, then I ask you: why you complain about? And why are you now scandalized of their behavior, when you already have your hands out of their education? The lack of dialogue, love and understanding in your homes are the result of these decadent societies.
Home is the first foundation, where others societies will be built it; if moral and spiritual bases of your homes are weak, the new society of families, that your children will form tomorrow, will be also weak. The failure of your children, it is your failure. Parents, I exhort you to take control in your homes as soon as possible; I beg you from the bottom of my heart that bring God to your homes and retake the devotion to my holy rosary, give good example to your children and do not pander more. For your pandering and lack of love this mankind is as it is in decadent.
Lack of love and dialogue in your households, parents, is affecting healthy human coexistence. This humanity of these last times is the most sinful and decadent of all generations that have existed, and it is also in which more souls had been condemned, especially young! Wake up, parent of family, from your moral and spiritual lethargy! Come back to God, teach moral and spiritual values in your homes, love your children, and regain control of your families. 'The awakening of consciences' is coming and you must give account to my Father for your herds. Reconsider parents, because you are God's representatives before your children. Do not forget that love is foundation of forgiveness and healthy coexistence, without love there is not life.
Thy mother, who loves you: Mary, Mystical Rose.
Make known my messages to all mankind.