Sunday, February 5, 2012
Message from Our Lord Jesus Christ
To His Beloved Daughter Luz De María.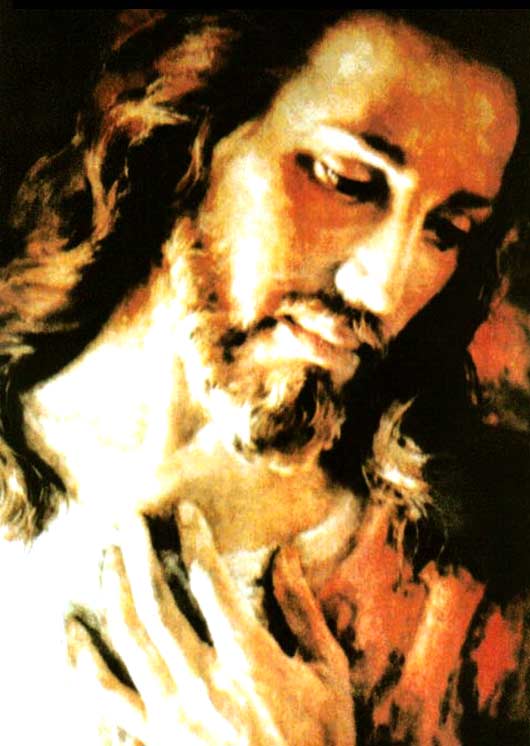 Beloved children:
I BLESS YOUR BEING.
I see you look with tenacity for the messages or the secrets given by My Mother in the Apparitions, but with a certain curiosity, not for a desire to change or to free yourselves from the senses to which you have chained yourselves by your own freedom.
I URGE YOU TO FREE YOURSELVES FROM THE SENSES THAT HAVE YOU TIED TO WHAT IS WORLDLY.
The senses must remain free so that you hear My Voice, before darkness falls and the night does not allow you to see yourselves.
Each one of you in this instant must be light for his or her brothers and sisters.
I ASK YOU TO CHANGE AND NOT OFFEND ME MORE.
Come to receive My Body and My Blood in the Holy Eucharist. So I can lead you towards good.
Little ones, a new fashion is on the way. It has been prepared by those who do not love Me. You must oppose to that new trend so that you do not exceed once again the culmination of the offenses with which you hurt Me.
THESE, MY CALLS, ARE FOR YOU TO RENEW THE TRUTH WITHIN YOU.
WHOEVER DOES NOT WALK IN TRUTH, DOES NOT WALK CORRECTLY AND DOES NOT ADVANCE SPIRITUALLY.
The man of today is used to not making the truth about himself known. This is not blessing, for the Holy Spirit dwells where peace exists. Not all who say "Lord! Lord!" will enter My House. You must be true lovers of My Commandments, you must see Me in your neighbor and be humble.
My temples are abandoned, and in the very temples to which My children go, some do not even recognize Me, since they arrive only by chance. After having turned to all their friends and not finding an answer in difficult or desolate moments they come to Me, demanding a solution.
THIS IS THE MAN THAT PREDOMINATES ON EARTH, THIS IS THE ONE WHO ON THE DAY OF
GREAT LAMENT WILL REMEMBER THAT WE HAD ALREADY MENTIONED ALL OF THIS TO HIM.
A plague is making its way on earth. Pray and do not forget Me, pray and forgive.
Beloved children:
Pray for Mexico, it will suffer severely.
Pray for Italy, it will weep.
Pray for Chile, it will suffer again.
I bless you children, I bless you.
Your Jesus.
HAIL MARY MOST PURE, CONCEIVED WITHOUT SIN.
HAIL MARY MOST PURE, CONCEIVED WITHOUT SIN.
HAIL MARY MOST PURE, CONCEIVED WITHOUT SIN.