Sunday, April 15, 2012
Message from Our Lord Jesus Christ
To His Beloved Daughter Luz De María.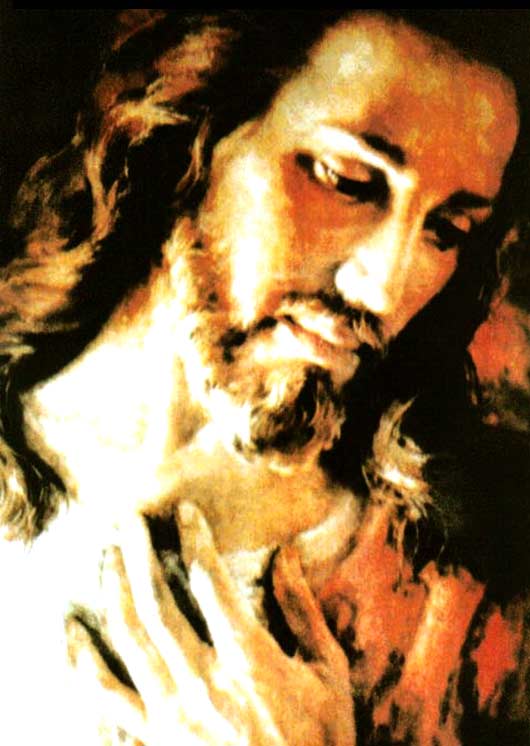 Beloved children:
I look upon humanity and in it I look for My People.
I see souls thirsty for My Love take the wrong paths, confused by what is worldly.
I CALL EVERYONE TO TURN TO ME QUICKLY.
ANYONE WHO COMES TO ME WITH A CONTRITE HEART I WILL WELCOME WITHOUT DELAY.
Keep your eyes open so that you are not deceived by evil. Let obedience be your banner and may it keep your conscience awake, alert and clear so that you see beyond and decide to follow Me.
It is not with mundane falsity that you will enter into My House but with good works and acts, with abundant fruits.
I COME SOON FOR MY PEOPLE AND THEY MUST REMAIN PREPARED.
My beloved, you do not walk alone in the search for good, good is not impossible. Knock on My Door and I will open it, I will look you in the eyes and will give you My Peace.
It is not the one who calls Me by My Name that is worthy of Me, but the one who gives testimony of Me.
This generation has suffered and will suffer. It has destroyed what I have given to it. In this instant, it has been humanity itself that has placed its own measure.
YOU DO NOT OPEN YOURSELVES TO THE MYSTERY OF MY LOVE, IN WHICH YOU CAN BEAR IT ALL AND IN WHICH YOU WILL FIND THE STRENGTH TO OVERCOME.
MY TRUE CHILDREN ARE THOSE THAT ARE AN IMAGE AND SIGN OF MY LOVE FOR HUMANITY.
I invite you to look within yourselves with sincerity and find in the secret of your heart that which prevents you from coming closer to Me.
Be aware of the responsibility each one of you has before your fellow man, thus will you measure the commitment before humanity and before Me.
I send you signs that are not foreign to you so that you perceive and have the assurance of the proximity of the Prophecies, in which I have reiterated the shaking of the Earth and the roaring of the waters.
Pray, My beloved, pray and intercede for one another.
Pray for Mexico, do not abandon it in your prayers.
Pray for Japan, it will suffer.
Pray for those who do not believe and do not love Me.
I desire from each one of you the realization and the fulfillment of that yes you have given Me by being love, charity and forgiveness. Do not look at life from afar, or your fellow man, do not continue to be spectators disinterested in the development of the events; each human being is an active participant of history.
I come for those who are Mine, I come for their heart and for their love. My Mercy remains before everyone, receiving them within My Heart to free them from eternal death. I am Love, come to Me.
ON THIS DAY IN WHICH MY LOVE POURS OUT SPECIAL GRACE S UPON REPENTANT SINNERS, I BLESS THE BEING OF THOSE WHO TREASURE THIS, MY WORD.
My Love is for all, without distinction.
Your Jesus
HAIL MARY MOST PURE, CONCEIVED WITHOUT SIN.
HAIL MARY MOST PURE, CONCEIVED WITHOUT SIN.
HAIL MARY MOST PURE, CONCEIVED WITHOUT SIN.