Sunday, May 20, 2012
Message from Our Lord Jesus Christ
To His Beloved Daughter Luz De María.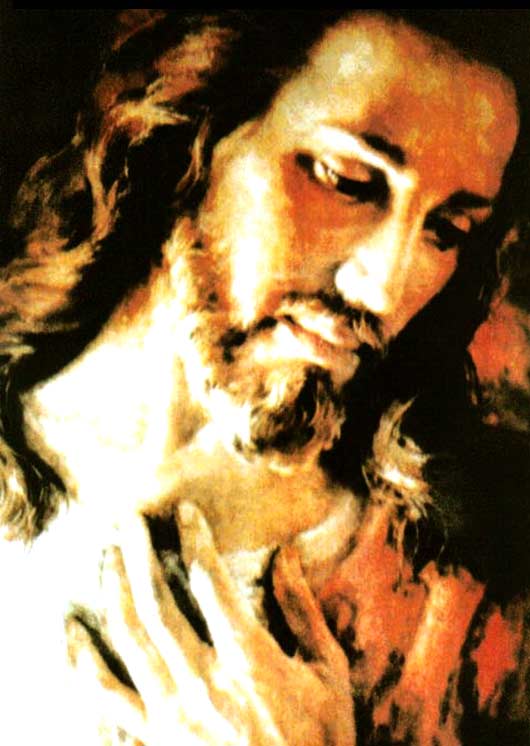 My Beloved People:
EACH ONE OF YOU FORMS PART OF MY MOST SACRED HEART, WHERE I KEEP YOU PROTECTED IF YOU ALLOW ME.
I do not transgress the free will of men.
I give you My Word, I warn you and I call to you.
Children, keep the faith, you are My faithful people in whom I am pleased.
In these instants in which the Cosmos in general are moving over the Earth do not wander from My Presence.
WHATEVER HAPPENS IS FOR THE GOOD OF MEN, WHO HAS CUT OFF HIS UNION WITH MY HOUSE.
Ending in chaos, disrespect to one self and to his neighbor, generating a reality so dangerous that it has become worse than in the times that Cain committed the crime against his brother Abel.
Technology is a Cain that usurps the minds leaving empty bodies and those bodies are left at the mercy of sin.
IN THIS INSTANT HUMANKIND IS LIVING IN SO MUCH SIN, THAT IT IS EVEN GREATER THAN WHEN MY FATHER SENT THE UNIVERSAL FLOOD. It is not the Divine Hand that purifies, but men himself in the struggle for power with the improper use of nuclear energy, which will devastate everything in its path.
YOU SURPASS THE TIME OF THE TOWER OF BABEL, men compete with his Savor. Men has created to himself confusion, errors and selfishness.
MY DEVOTION FOR MINE IS QUICKLY FORGOTTEN. In this instant My Passion of Love is seen as a remote past and I LIVE IN MY PEOPLE. Painfully I see so many souls that are lost for the lack of one good word regarding this GREAT REALITY THAT IS MY PRESENCE IN EACH HUMAN BEING.
What libertinism, irreverence, outrage, vices, degeneration and denial, I constantly hear from the mouth of those who should adore Me!
This is the reason for the pleas, of the signs that you should not let go unnoticed, since they speak for themselves.
On Earth I instituted the Church so that My people would not go astray and now navigates through a sea of storms. The society corrupts My Consecrated ones, the society distract them from their obligations, infiltrating in them human power and degrading My Teachings.
I will come and call on men's conscience, without warning. I will call and will enter so they will see their atrocities and repent. I will place each one in front of himself and there will be no human creature that will resist My Will in My ardent desire to save them, in spite of this some will continue to be in sin, renouncing Me.
Beloved, pray the Holy Rosary for Chile.
Pray for El Salvador.
Pray for My Church, it will cry.
Those who do not love their neighbor, walk upon Earth causing damage. Those who degrade themselves with sin, steel the conscience and life of the youth, the word, precious gift, is the den of impurity.
Children, the roar of volcanoes will awaken you; the wind rises and blows causing pain and destruction.
The earth trembles with force. The demons move quickly, stealing souls, be humble and cunny so as not to fall.
I AM WHO I AM. MY PEOPLE ARE MY PEOPLE.
I bless you.
Your Jesus
HAIL MARY MOST PURE, CONCEIVED WITHOUT SIN.
HAIL MARY MOST PURE, CONCEIVED WITHOUT SIN.
HAIL MARY MOST PURE, CONCEIVED WITHOUT SIN.